Don Porcella:
Everything Must Go
June 3 – July 1, 2017
Opening Reception: Saturday, June 3, 6-9pm
Noysky Projects is pleased to present Everything Must Go, a site-specific exhibition by Don Porcella that examines the intersection of consumer culture and the commodification of memories. Located just 100 feet from the hustle and bustle of Hollywood Boulevard, Everything Must Go illuminates America's obsession with nostalgia, the lure of the tourist industry, and the manipulation of desire.
The souvenir shop is one of the few places where the average person can purchase a token symbolizing the American Dream, affording the tourist a memento of a place and time that has intense meaning. Relics from a souvenir shop are typically a cheap imitation of luxury that are made from impermanent materials, much like a film set. But unlike the polished veneer of a stage, Porcella embraces unrefined characteristics in his relics, using accessible materials like pipe cleaner, puffy paint, and cardboard, affirming the true value of the subjects represented.
Porcella's awkward and comical representations conjure a formative, more innocent time. Vivid recreations from his memories are commodified, including shoes that were stolen, pure air from his childhood, and his unrealized sports career, critiquing consumer culture and the idea that people will sell anything, including their own humanity, to obtain material prosperity.
As historic cathedrals to capitalism like Sears and JC Penney fall in favor of virtual ones like Amazon and eBay, the brick-and-mortar shop is rapidly becoming a relic of the past. Drawing inspiration from the ebbs and flows of consumerism, Porcella will restock objets d'art throughout the duration of the exhibition, implying both the scarcity of product and the ephemerality of memory.
While consumer culture remains central to Porcella's work, the absurdity of the art business also appears throughout the exhibition. Art trope avatars are apparent in Patron, Critic, Dealer, and Artist, where the sale of cheap merchandise is conflated with the sale of serious art, revealing the internal dialogue artist is faced as both the facilitator and inhibitor of their own work.
Despite its wide embrace of American culture, Porcella's work remains equally critical of it, mirroring the country's socio-economic trends and its obsession with the authenticity of the past. Everything Must Go is a rare opportunity for people from disparate walks of life to discuss their dreams and aspirations while evoking an inclusive space to discuss new ones.
Don Porcella's work has been exhibited in galleries, museums, and alternative spaces across the globe.  Everything Must Go is his first solo show at Noysky Projects. His work has been reviewed by The New York Times, NY ARTS, Fiber Arts Magazine, Chelsea Now, San Francisco Magazine and The Village Voice. He has a BA in Psychology from the University of California, San Diego; a BFA from California College of Arts and Crafts; and an MFA from Hunter College, New York. Porcella's work is included in public and private collections across the United States and Europe and has exhibited at the Venice Biennale. He has received grants from the Council on the Arts and Humanities for Staten Island, the Brooklyn Arts Council, an EAF Fellowship from Socrates Sculpture Park, the 2012 West Collects Prize, an artist residency at the Museum of Arts and Design, and a 2014 Swatch Art Residency in Shanghai.
---
MORE INFO
On view: June 3 – July 1, 2017
Opening Reception: Saturday, June 3, 6-9pm
Exhibition hours: Thursday-Saturday, 12–6pm, and by appointment
Public transportation: Red Line to Hollywood/Highland. Walk 2 blocks east.
Parking: 1618 N. Las Palmas Ave ($10), 1520 N. McCadden Pl ($7) or street parking in vicinity ($2 per hour)
---
INSTALLATION IMAGES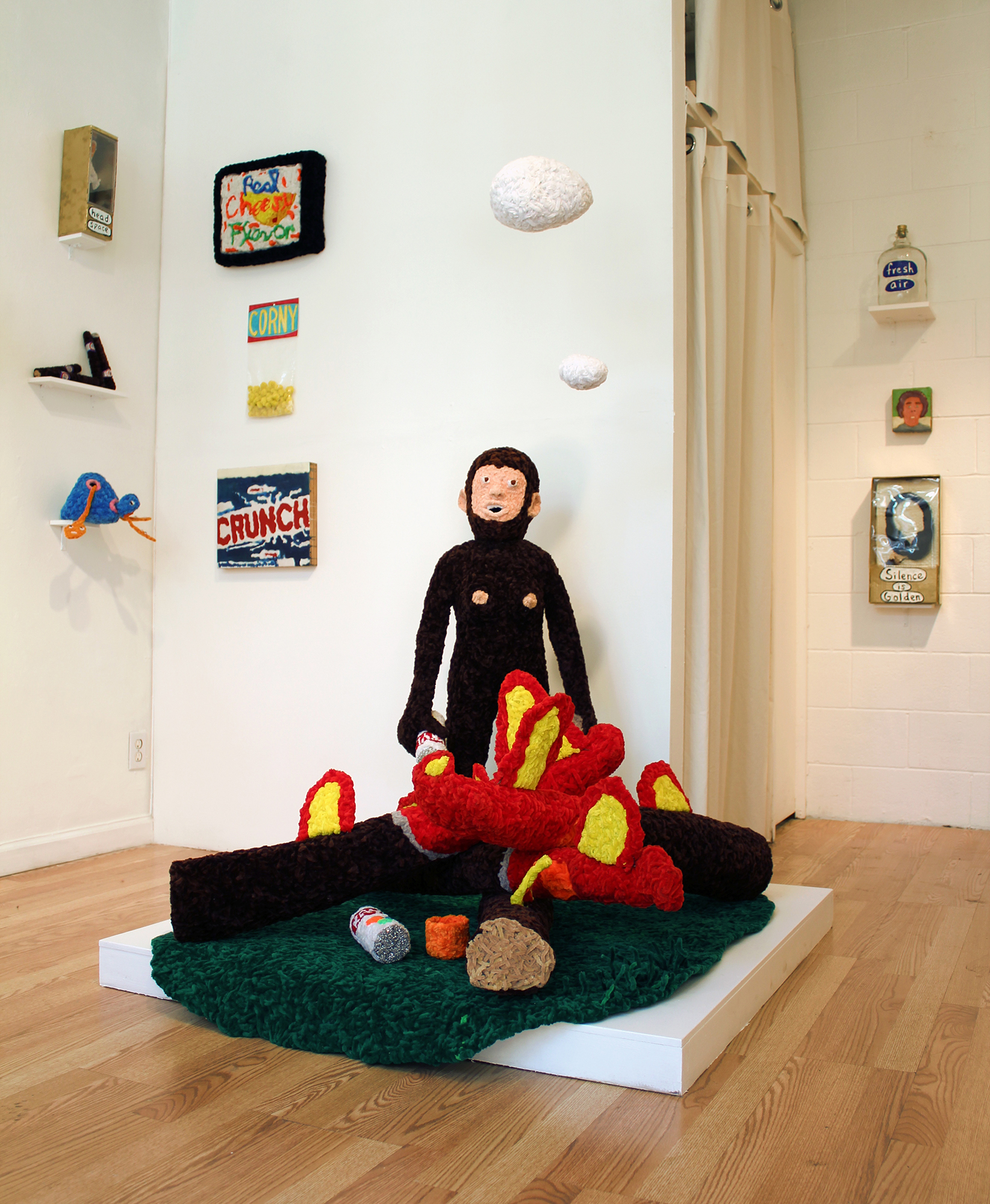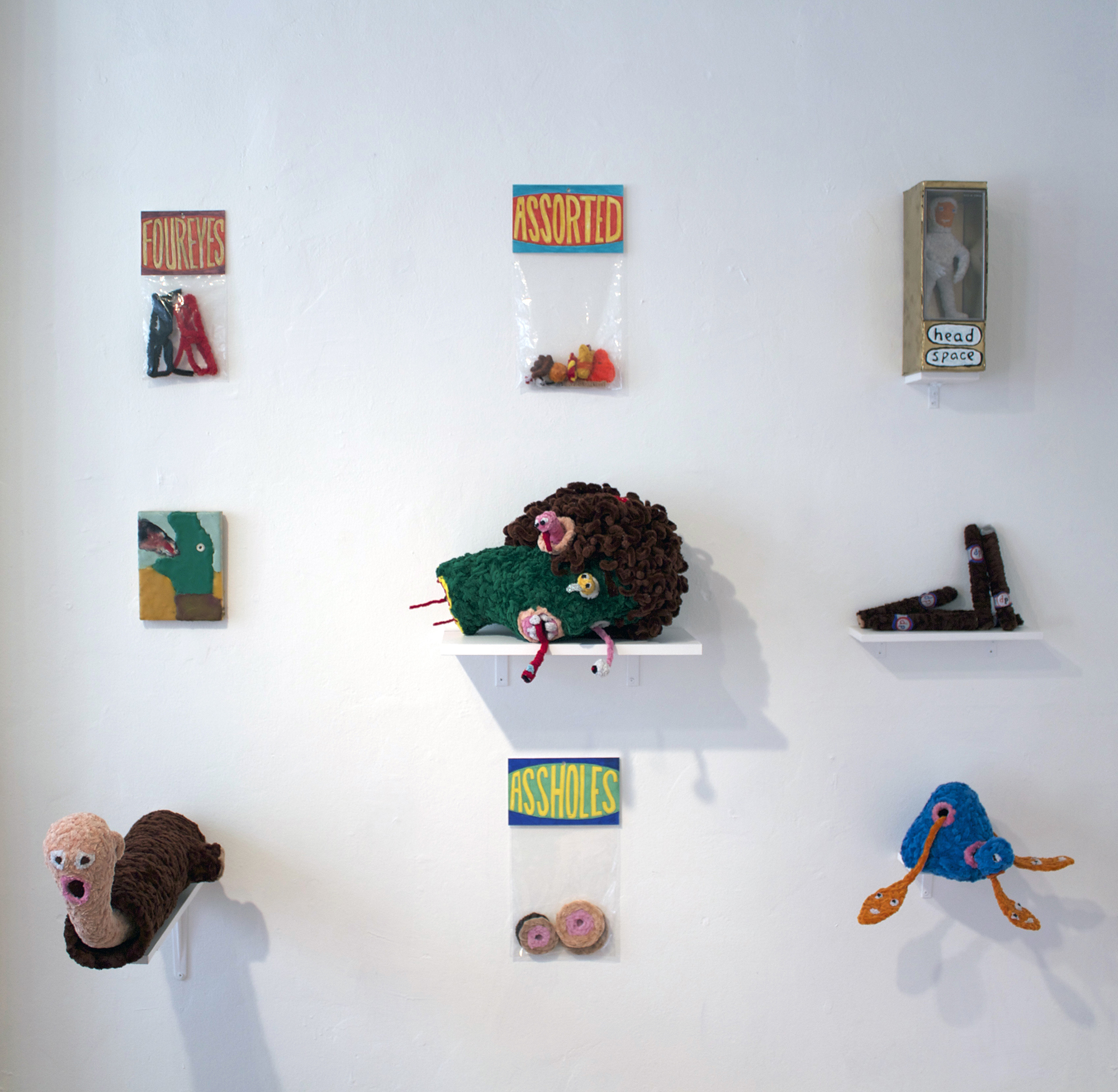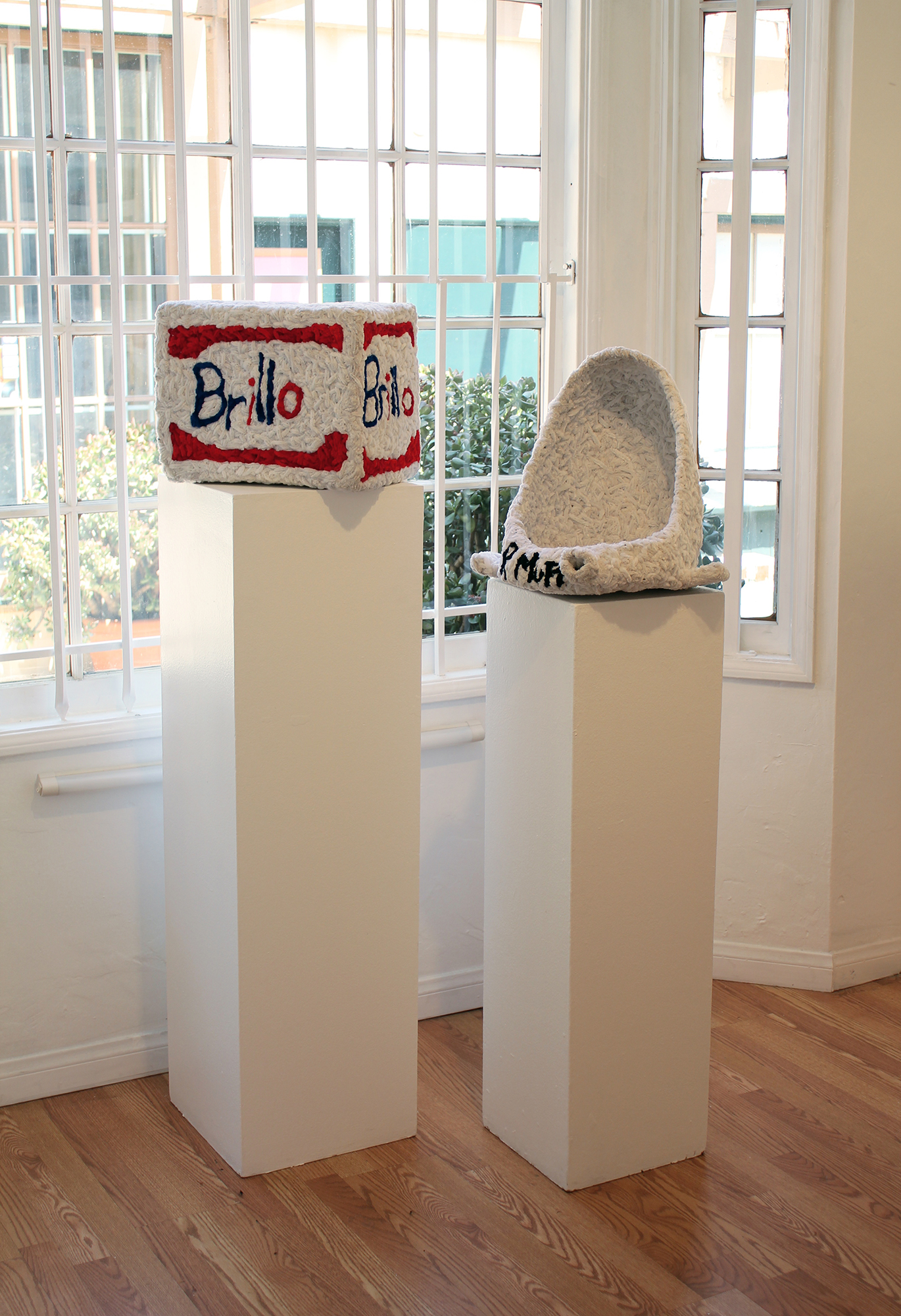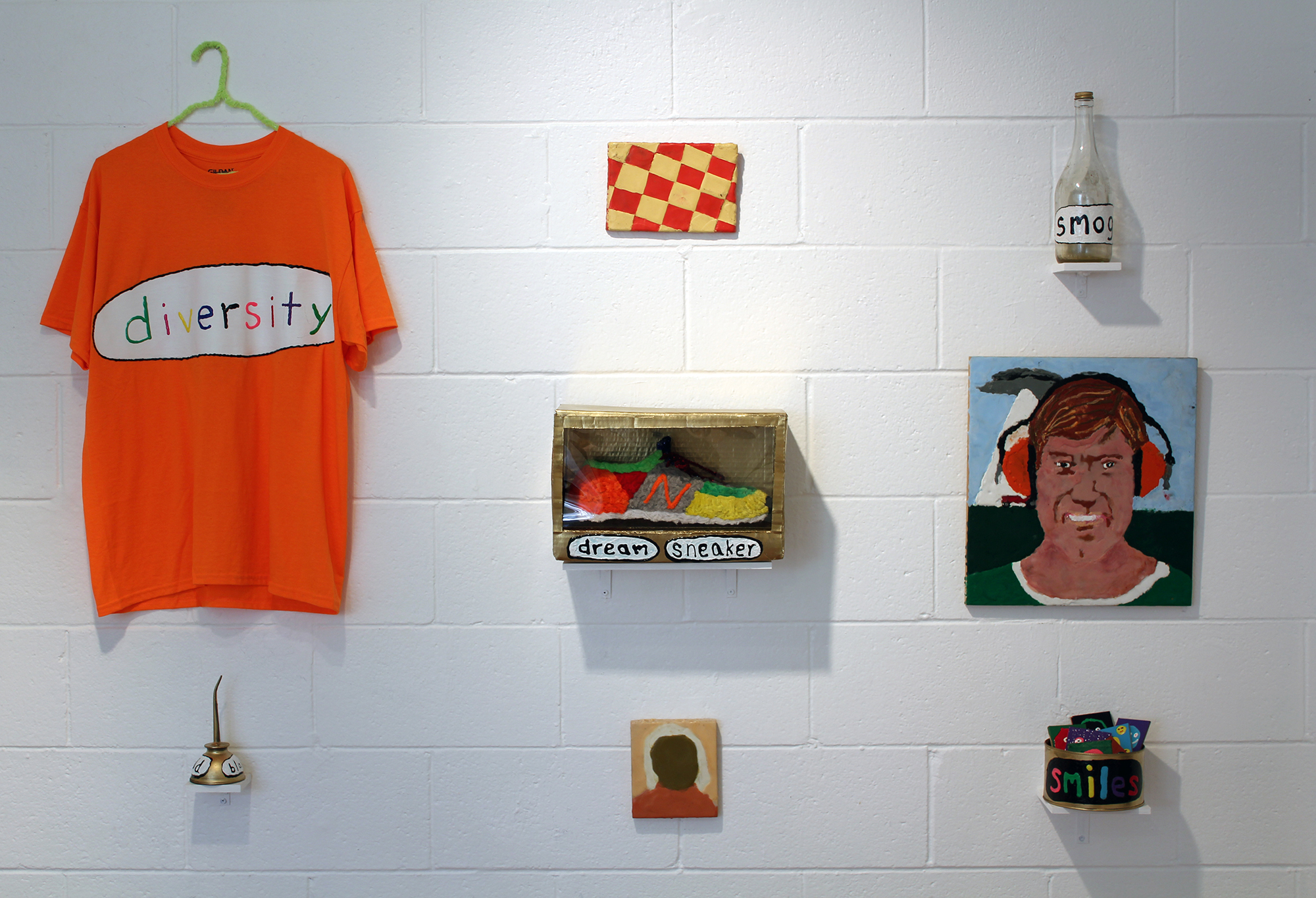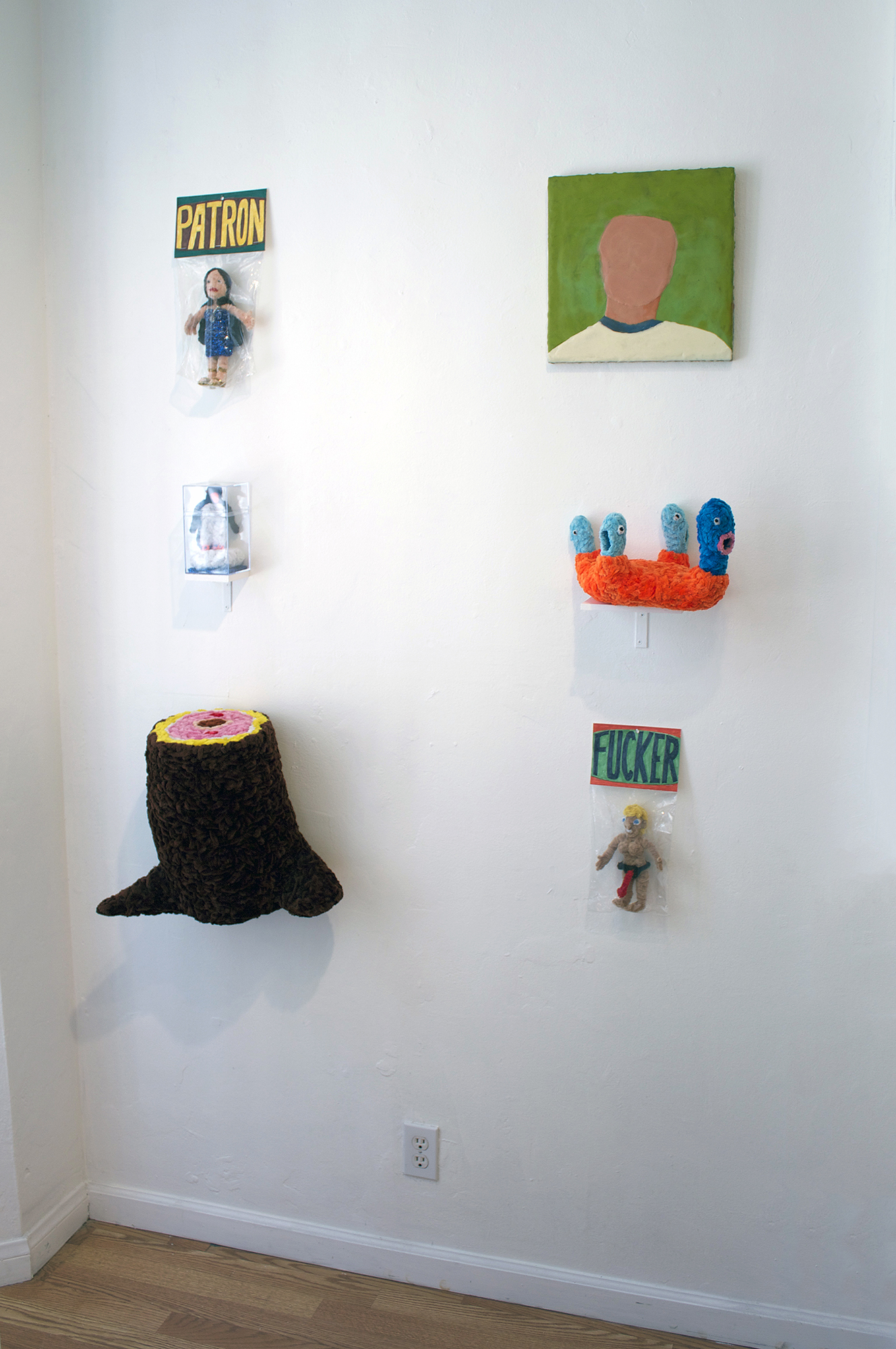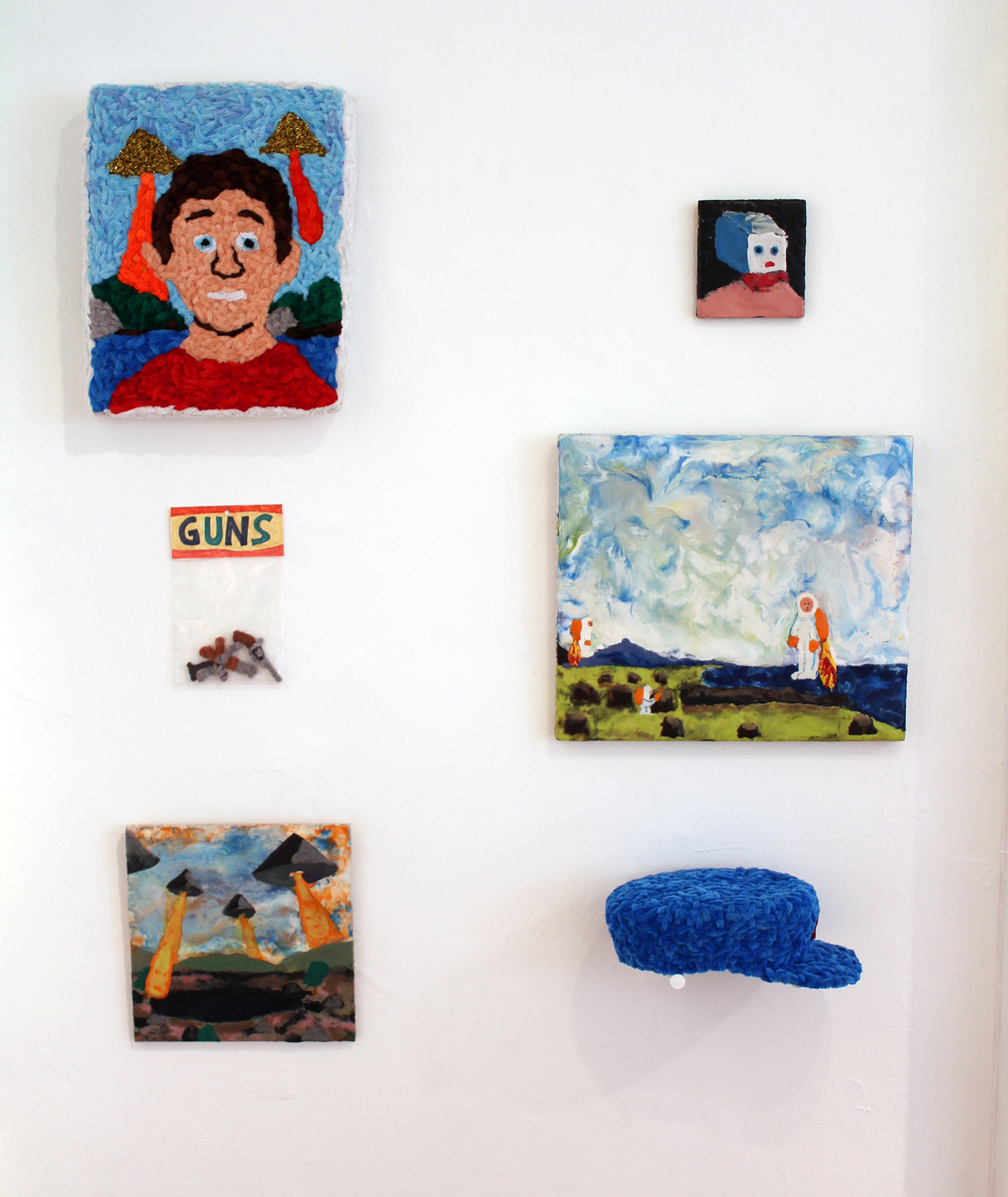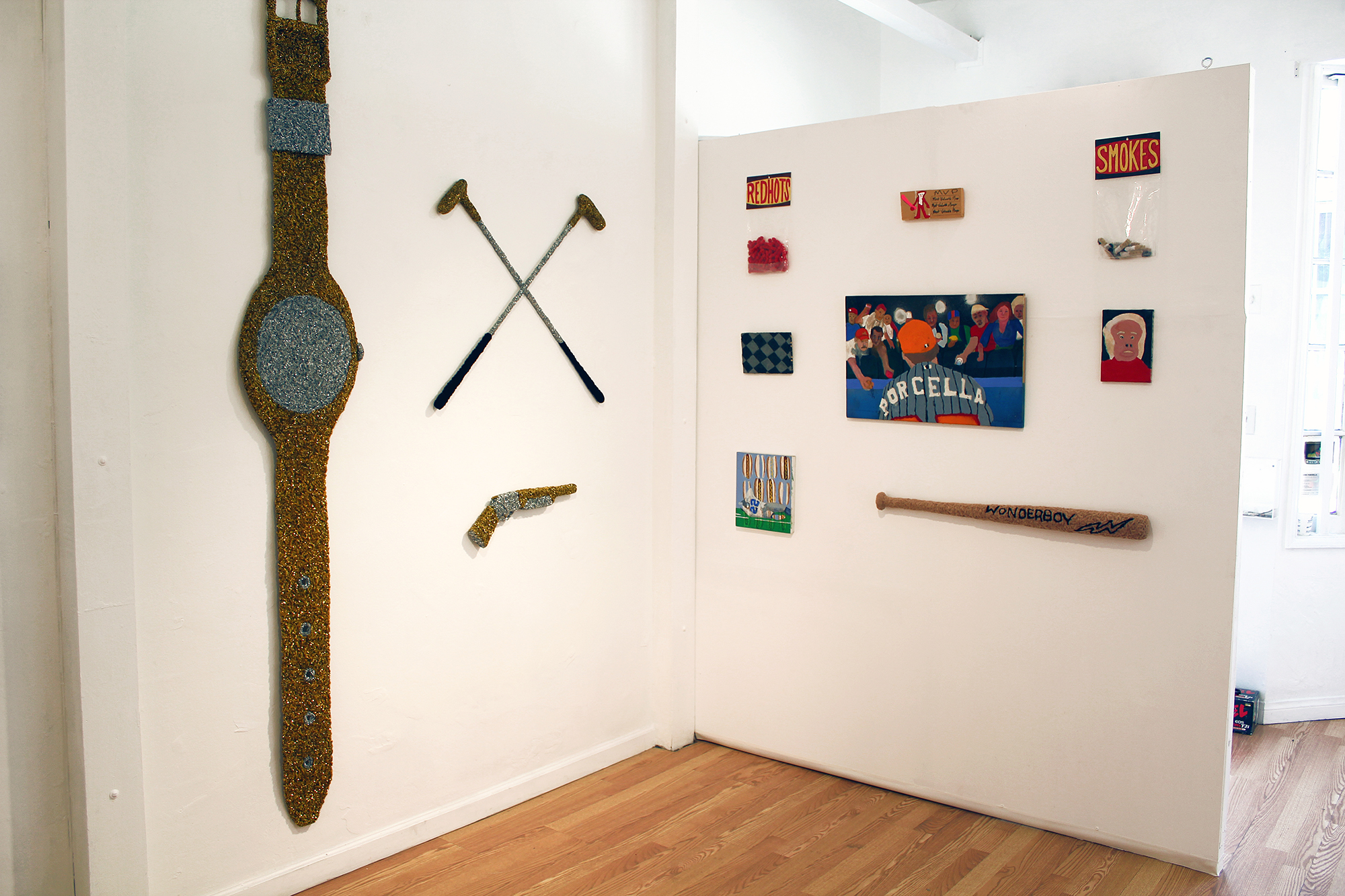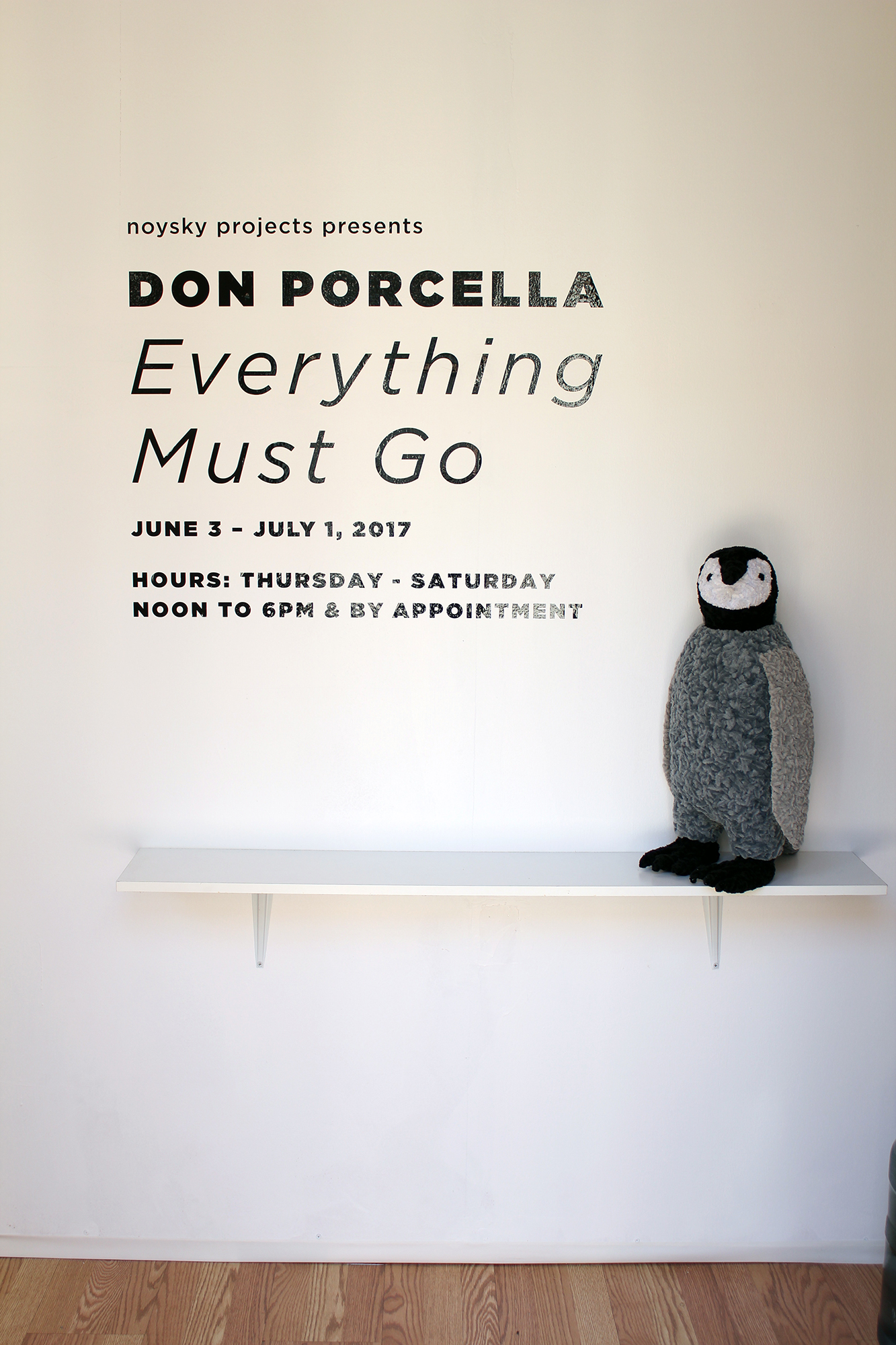 ---
IMAGES
---
Hexon/Hexoff
March 4 – April 1, 2017
Opening Reception: Saturday, March 4, 6-9pm
Hexon/Hexoff, a multidisciplinary exhibition of work that embodies tenets of magic. 
Noysky Projects is pleased to present, Hexon/Hexoff, a multidisciplinary exhibition that draws parallels between art and magic. The works from Hexon/Hexoff channel a specific outcome, while creating portals that reveal the deepest, most instinctual layers of the human condition. The works include ritualistic talismans, altars, and iconography, using ancient and modern techniques ranging from traditional sculpture to animated gifs.
Magic has historically been central to art-making, often with definitive results: the assurance of a good hunt, a fertile mate, or a place in the afterlife. The production of these magical works likely induced states of trance, often with revelatory or prophetic tendencies. Many artists describe this transcendence as being in "the zone". Although the modern interpretations have changed, their basic applications have not. Our aspirations for the best job, the most attractive mate, and our eternal mark on the world are unwavering.
The objectives of these works vary wildly, including protesting an unjust directive; channeling the voices of the underrepresented; harnessing the power of nature; deriving empathy through vicarious states of being; and healing through ritualistic processes. As diverse as they may seem, the works in Hexon/Hexoff share a common goal: empowering those who have been marginalized by society.
Although most of the pieces in   Hexon/Hexoff may not have direct associations with the occult, both the process and the product are seen as a physical manifestations of meditation, contemplation, and ritual, which are central to sorcery. Through the use of alchemy, these artists combine fragments of their past, present, and future, while illuminating a higher level of consciousness.
Artists:  Ilona Berger and Jamson Silgnena, Nick Brown, Ciriza, Don Edler, Theo Eliezer, Rachel Lauren Kaster, Aline Mare, and Vabianna Santos
Curator:  Sean Noyce
More info:   The opening reception for "Hexon/Hexoff"  takes place at Noysky Projects, 6727 7⁄8 Hollywood Boulevard, Los Angeles, CA from 6 PM – 9 PM on Saturday, March 4, 2017.
Contact:  Sean Noyce (director);  Katya Usvitsky (director)
All images are subject to copyright. Gallery or artist approval must be granted prior to reproduction.
---
INSTALLATION VIEW
---
IMAGES
---
The Origin of Species
Nov. 4- Dec. 3, 2016
Opening Reception: Friday, Nov. 4, 2016, 6 – 9pm
Ten immigrant artists share their personal experiences in The Origin of Species, an interdisciplinary art show at Noysky Projects in Los Angeles. 
In the current political climate, immigration has been a controversial and often misrepresented issue. The concept of immigration remains a label used to describe the others. In political demagoguery, immigration has been reduced to statistics, economic threats, and Manichean stereotypes. Immigrants have become a rhetorical tool used by politicians in order to gain popularity among American voters.  Yet these definitions are limited, and fail to capture the sensible human experience of immigrants; their voices are completely muted in these public debates. Immigrants are relegated to the shadows, forced to submit to the whims of those in power.
In response to this, The Origin of Species connects individual anecdotes of ten immigrant artists, weaving them into a collective voice that reclaims the human struggle behind the immigrant experience. The exhibit takes an alternative perspective on a phenomenon that is rarely explored in Los Angeles art scene. Through drawing, photography, ceramics, video, and performance, the exhibition illustrates personal struggles dealing with cultural identity, social acceptance, legal limitations, expected gender roles, and discrimination. The Origin of Species attests to immigrants reclaiming their right to represent themselves and their stories.
The work of these artists will come together in a gallery space that is itself the result of a collaboration between a native and an immigrant—artists Sean Noyce and Katya Usvitsky.
Artists: Melika Abikenari (Iran); Damir Avdagic (Bosnia/Norway); Jackie Castillo (Mexico/USA); Saba Hakimi (Iran); Beliz Iristay (Turkey); Shoshi Kanokohata (Japan); Omar Pimienta (Mexico); Marisol Rendón (Colombia); Eunhae Grace Yoo (South Korea); Barak Zemer (Israel)
Curator: Marco Hermosillo (Mexico)
Associate Curator: Lili Abdel-Ghany
More info: The opening reception for The Origin of Species takes place at Noysky Projects, 6727 7⁄8 Hollywood Boulevard, Los Angeles, CA from 6 PM – 9 PM on Friday, November 4th.
Contact: Marco Hermosillo (curator); Sean Noyce (director); Katya Usvitsky (director)
All images are subject to copyright. Gallery or artist approval must be granted prior to reproduction.
EXHIBITION IMAGES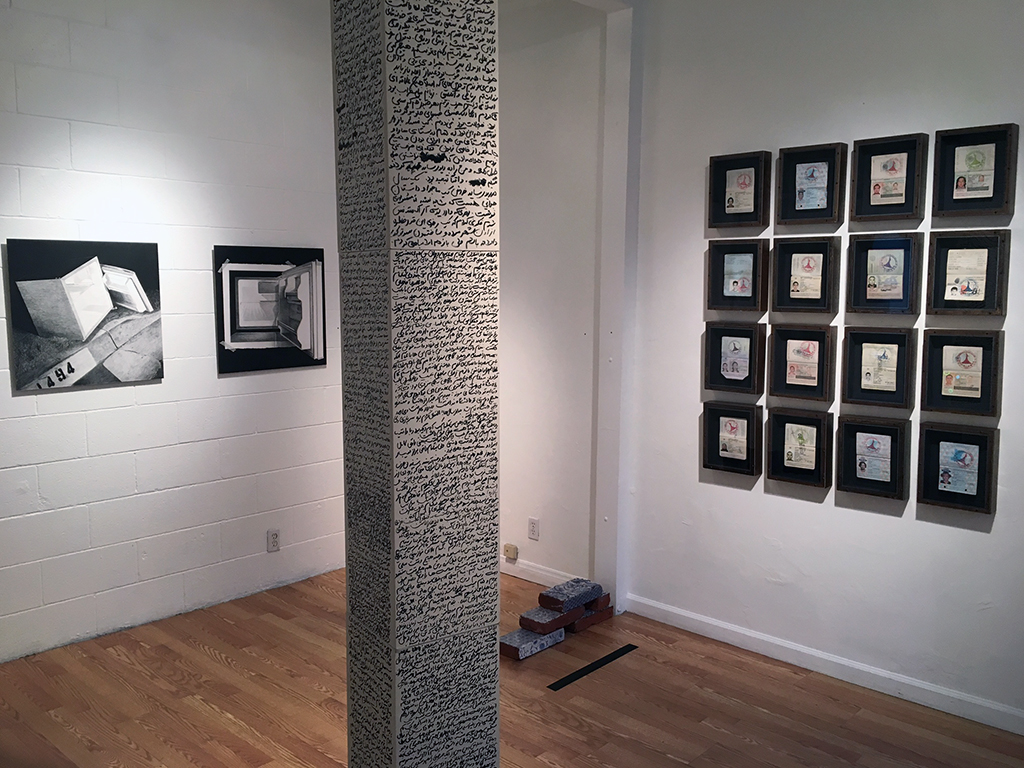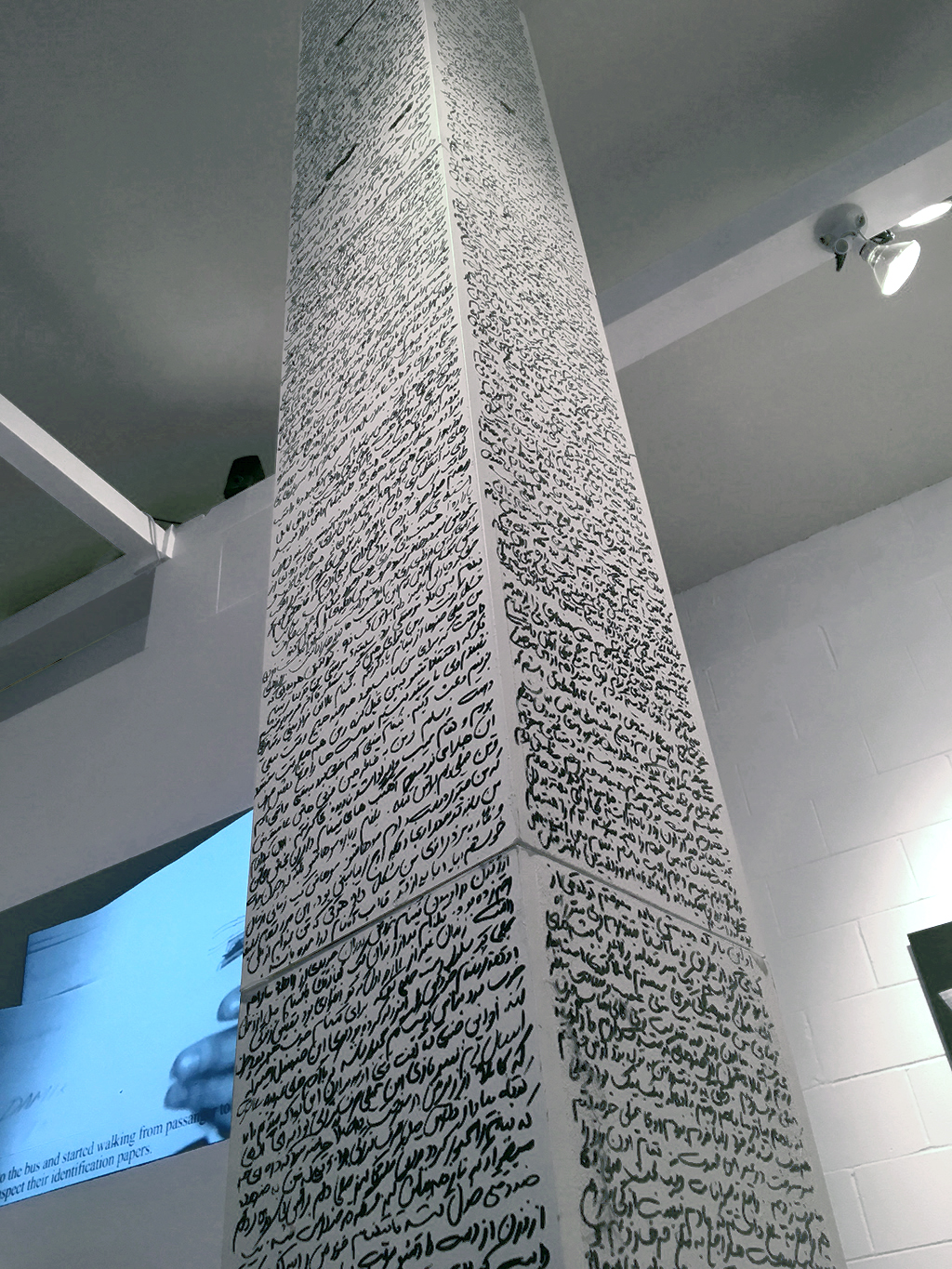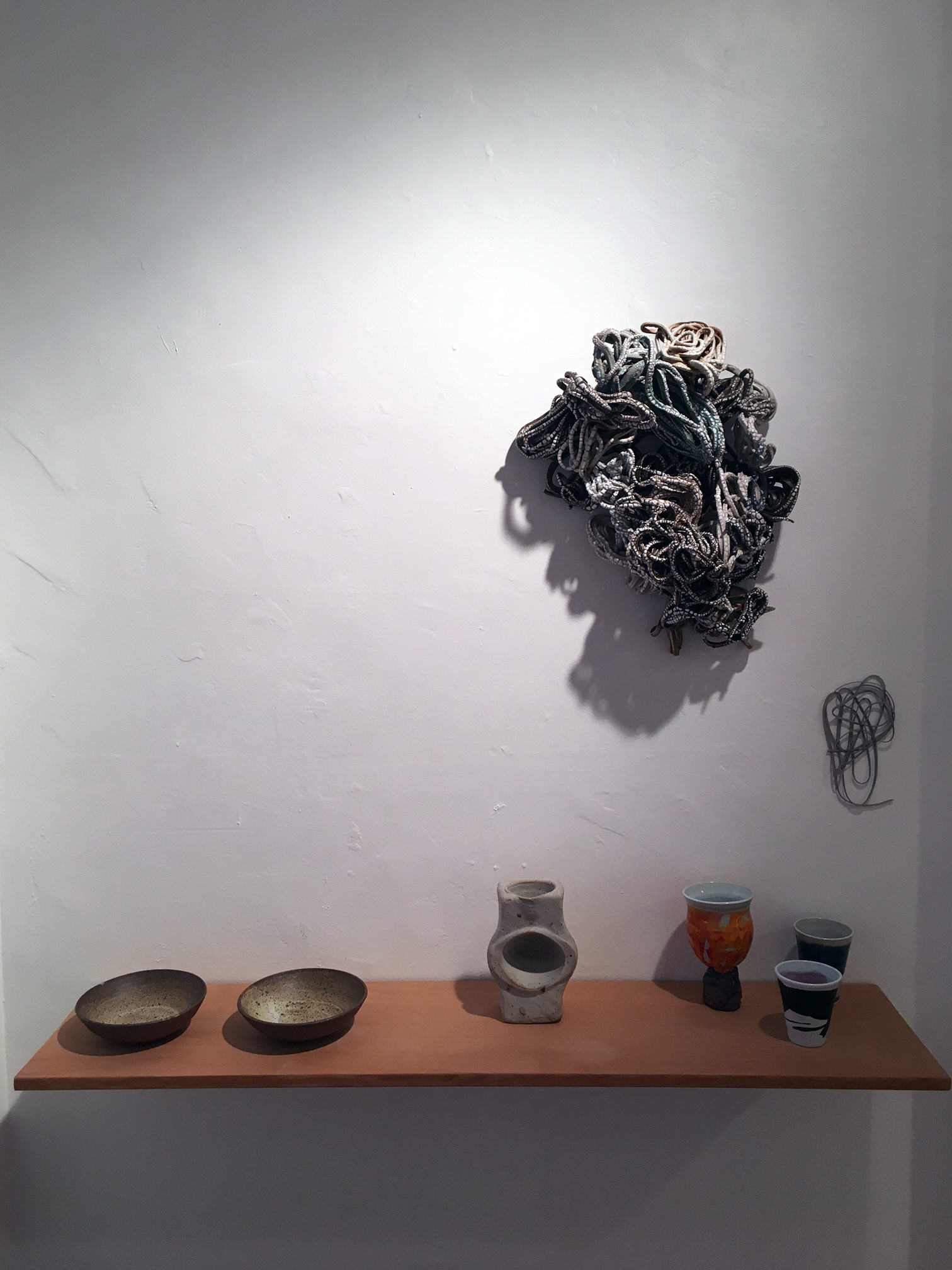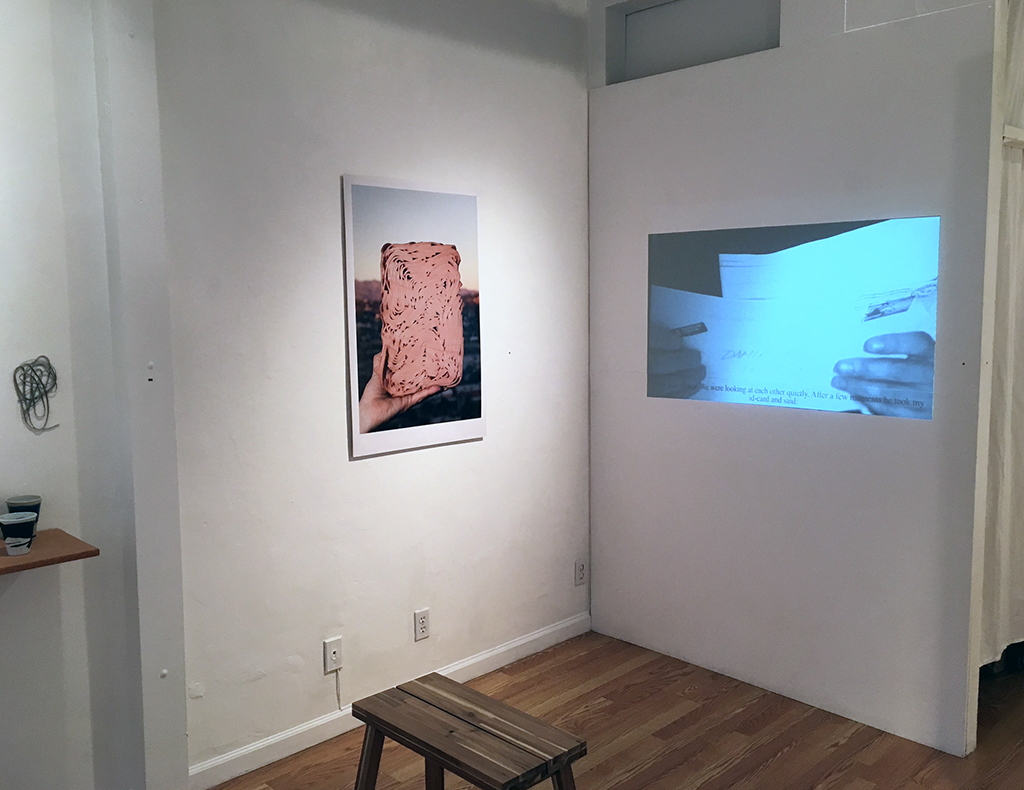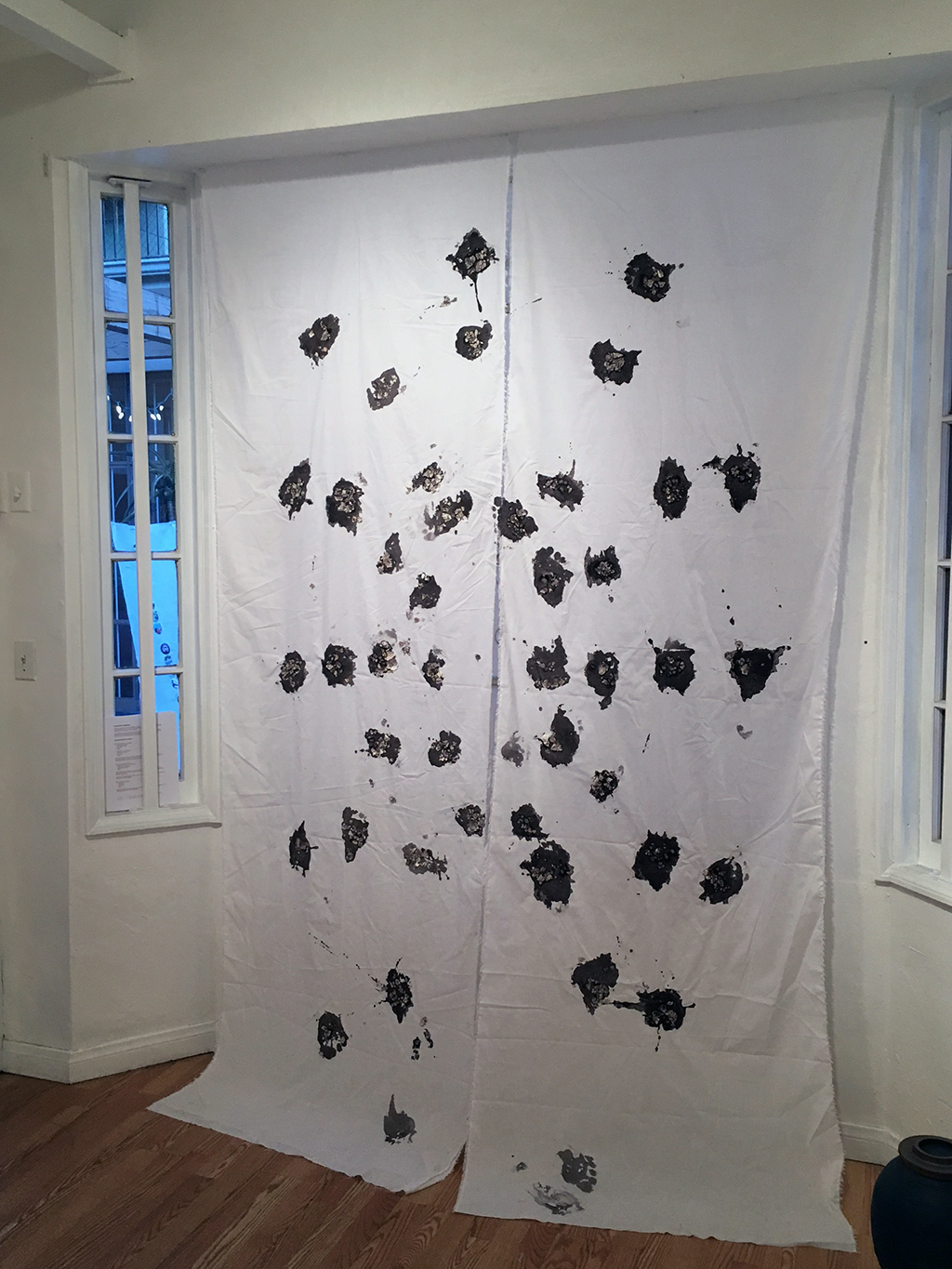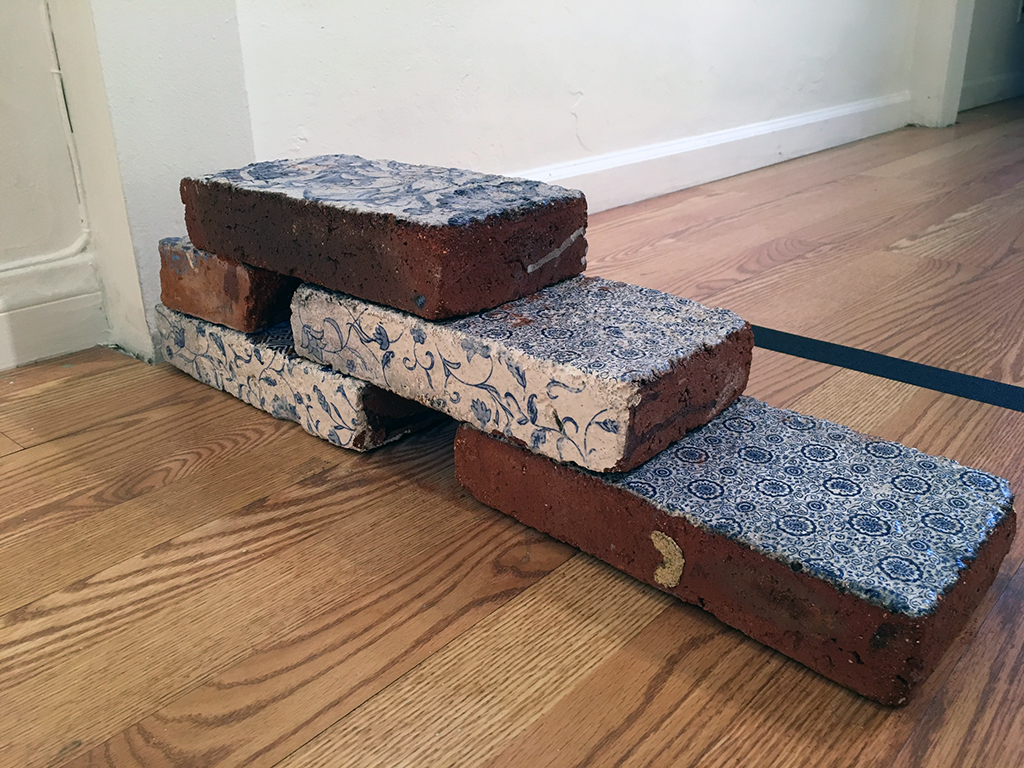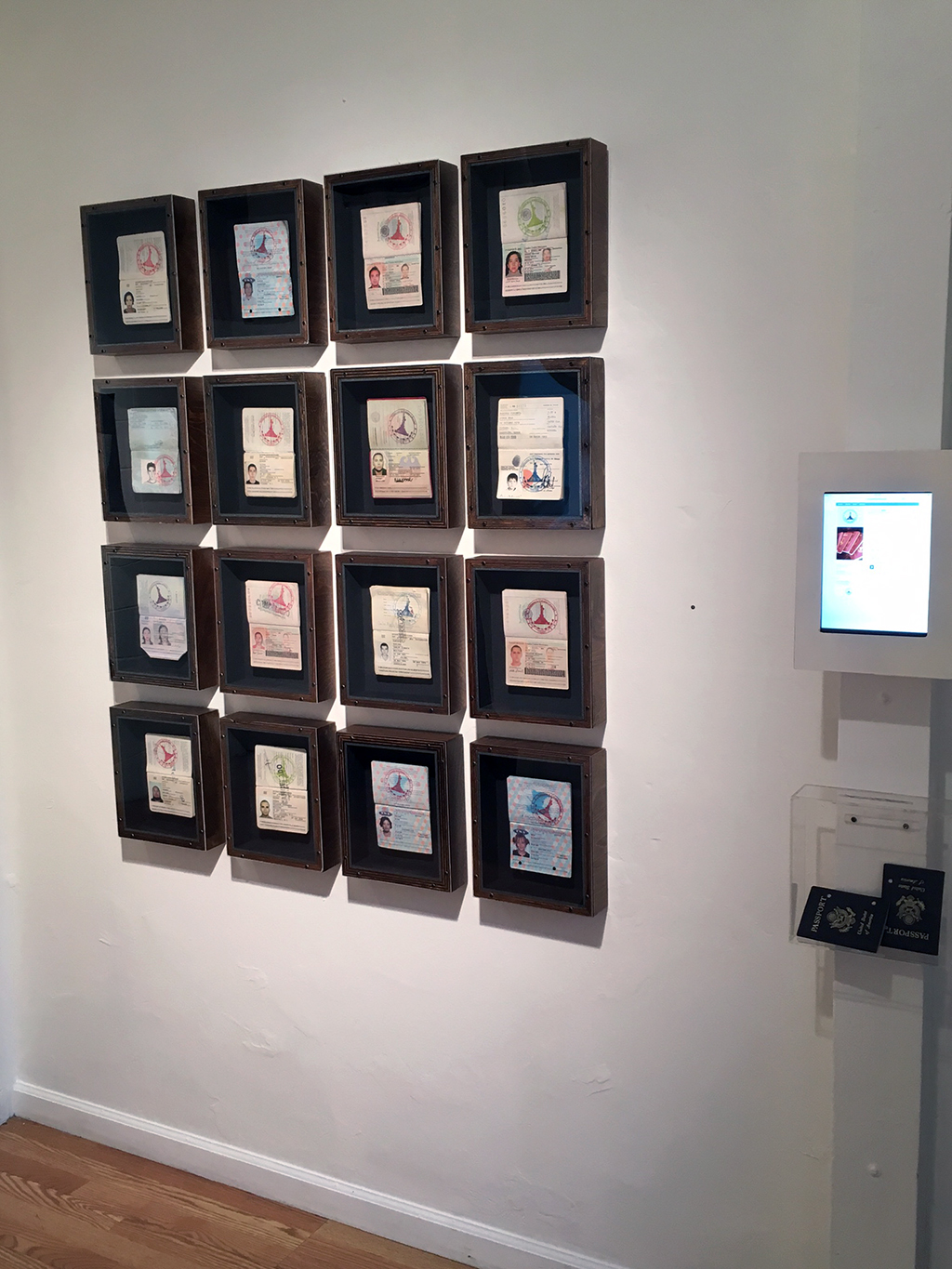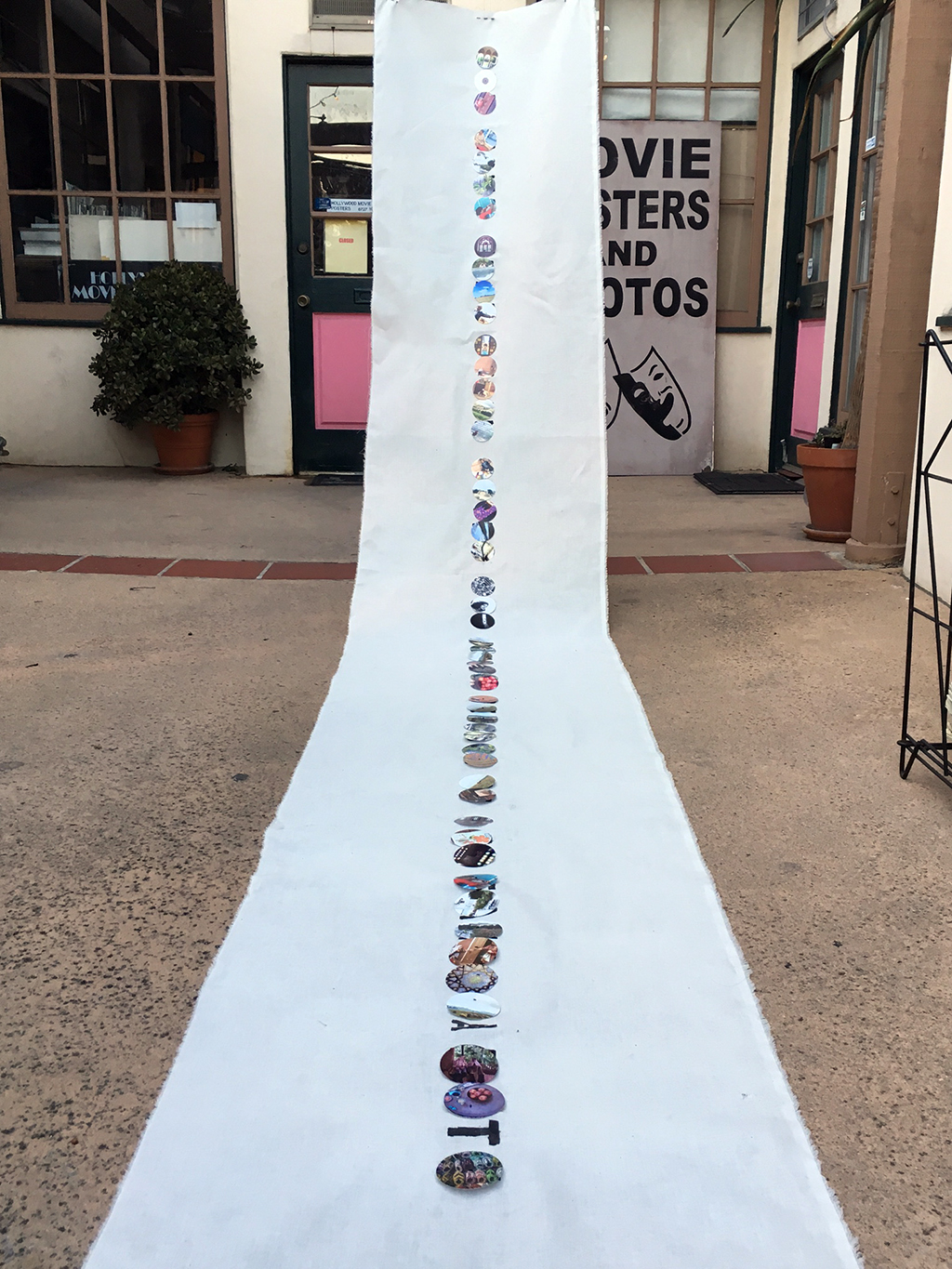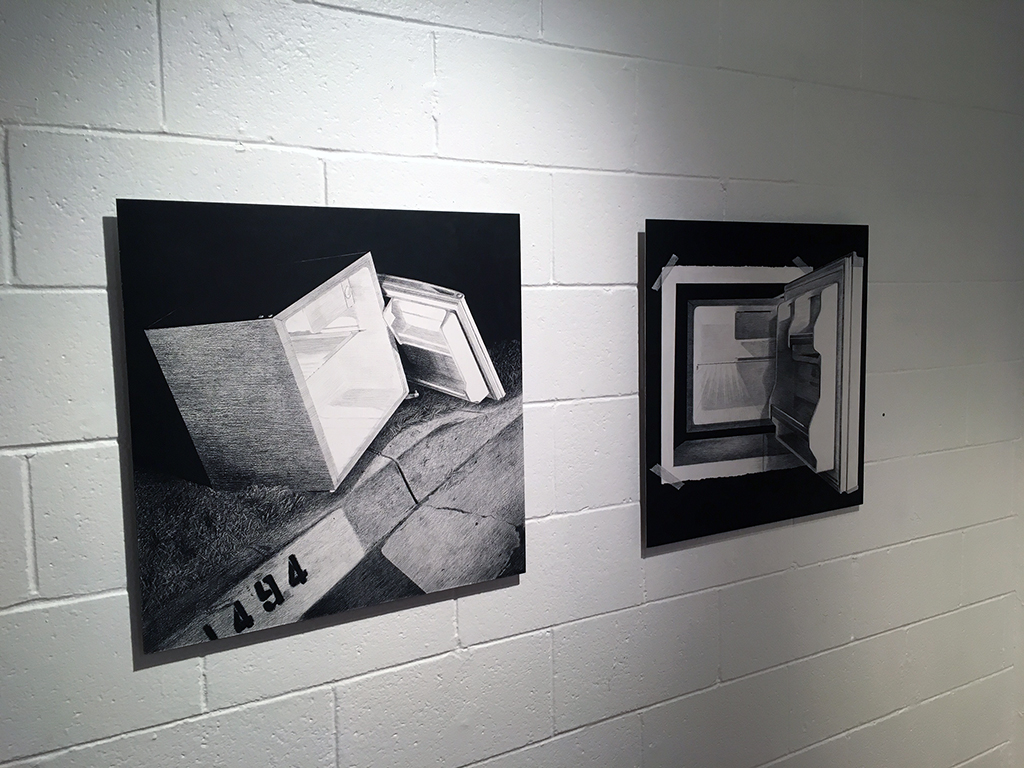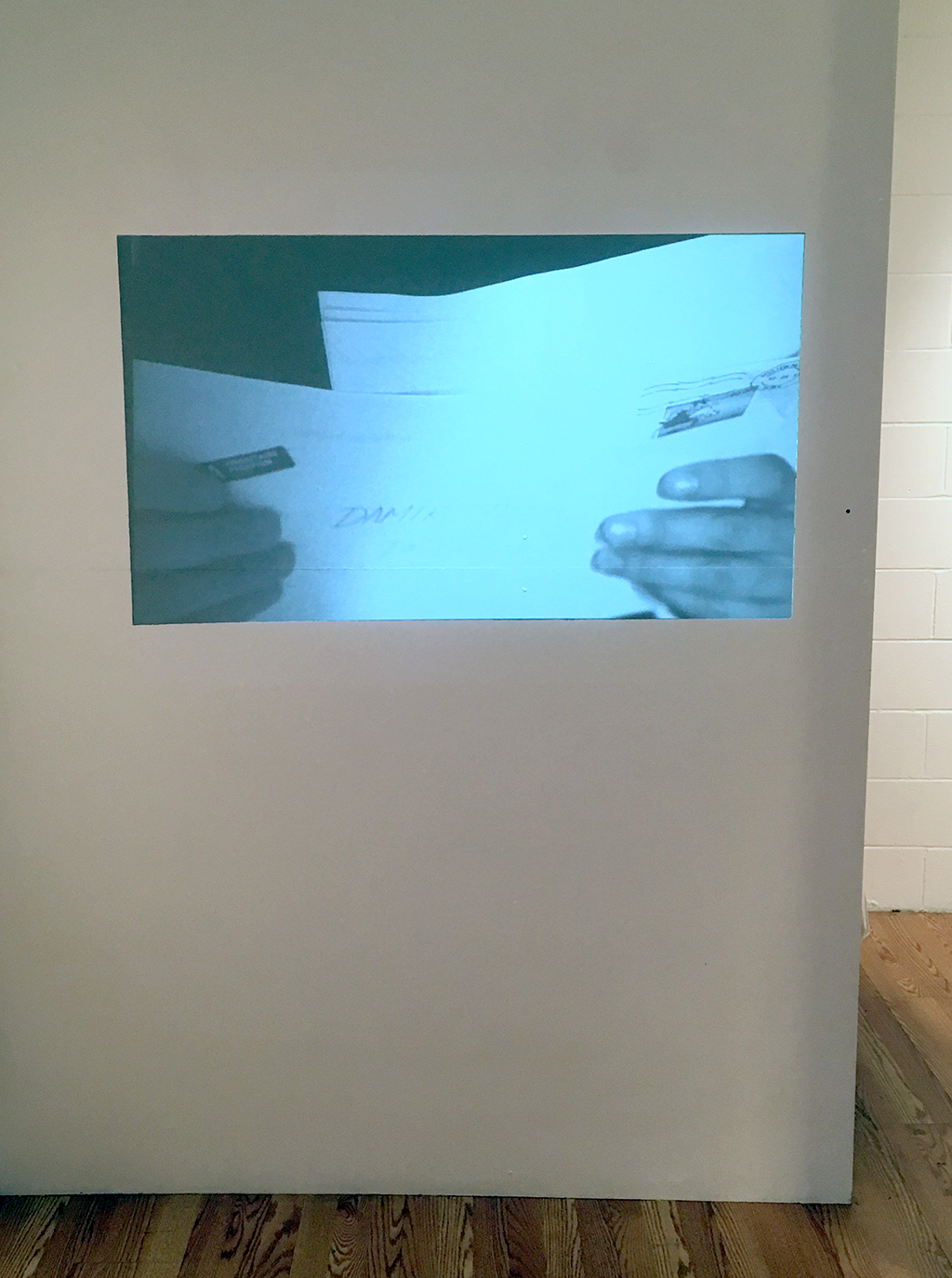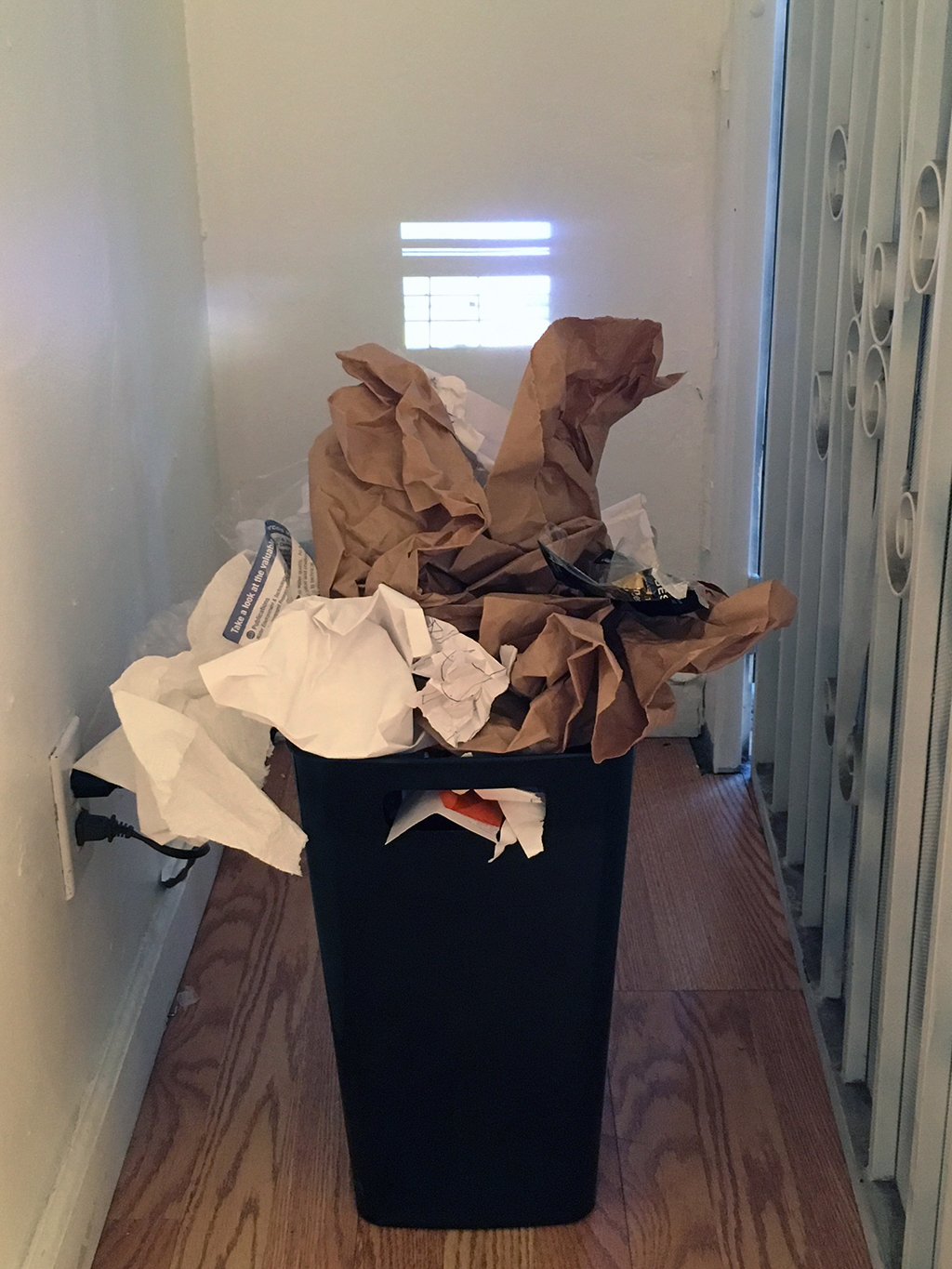 ADDITIONAL IMAGES
---
Thunder in Our Hearts
January 30- February 28, 2016
Opening Reception: Saturday, January 30, 2016, 6 – 9pm
Contact: Ginger Shulick, gshulick@bigdealarts.com
Noysky Projects  is pleased to present Thunder in our Hearts– a multimedia exhibition organized by San Diego—based curator and museum director Ginger Shulick Porcella. Comprised by the work of 25 artists working primarily in Southern California/Baja, the show opens January 30, 2016 and runs through February 28, 2016.
Ginger Shulick Porcella  is currently the Executive Director for the San Diego Art Institute, the only contemporary art museum in Balboa Park, dedicated to the work of artists living in Southern California/Baja. Porcella is a Curator with Artist Pension Trust (APT Global) and has curated exhibitions for galleries and museums across the U.S. including: "LUMEN", an international video and performance art festival (Founder and Head Curator 2010 and 2011); "Ivory Tower", a video exhibition concurrent with Art Basel Miami Beach 2011; "The Typhoon Continues and So Do You" at Flux Factory; "The Sixth Sense and Other Myths" at NYC Industries for the Blind; the criticallyacclaimed "Future/Past" at REVERSE Gallery in NYC; and most recently "Beyond Limits: Postglobal Mediations" and "Women's Work: Masculinity and Gender in Contemporary Fiber Art" at the San Diego Art Institute. Porcella's exhibitions have been positively reviewed in The New York Times and USA Today, and her  work has been featured in Hyperallergic, creem magazine, The L.A. Times, and Modern Painters.
Thunder in Our Hearts is a small-works show featuring the work of Southern California artists working at the intersection of sound, video, performance, and installation. Taking its title from Running up that Hill by Kate Bush, the exhibition focuses on tiny works with large impact, small gestures, intimacy, coldness, brief connections, lights, flickers, and tones. Participating artists include: Robert Andrade, Banrei, Brian Benfer, Cindy Santos Bravo, Einar & Jamex de la Torre, Don Edler, Dave Ghilarducci, Brian Goeltzenleuchter, Marina Grize, Gordon Holden, Debby & Larry Kline, Davin Kyle Knight, Alex Kohnke, Angele Lebert, Nicholas Lesley, Omar Lopex, Justin Manor, Carolina Montejo, Margaret Noble, Sean Noyce, Don Porcella, Jason Sherry, Ali Silverstein, Suzanne Thorpe, Katya Usvitsky, and Perry Vasquez.
The opening reception takes place at Noysky Projects, 6727 7⁄8 Hollywood Boulevard, Los Angeles, CA from 6-9pm on Saturday, January 30th.
All images are subject to copyright. Gallery or artist approval must be granted prior to reproduction.
---
Sean Noyce: Where the Two Meet
October 10-31, 2015
Opening Reception: Saturday, October 10, 2015, 6 – 9pm
left: Nicki Pastel on paper, 42″ x 42″, 2015; Salt Marsh Digital projection, motion sensor, digital audio, 2014Noysky Projects is pleased to present Where the Two Meet, an exhibition of drawings and new media works by Sean Noyce that explores themes associated with organic growth. The large format pastel drawings are an extension of his recent digital paintings that draw parallels between geoscience and programming.
During the process of programming, Noyce writes abstract strings of code that bring life to the program. The same logic is applied to the pastel drawings, where he creates organic shapes that resemble veins, rivers and cells, as well as man-made ones that mimic streets, polygons and cables. Eventually the organic and man-made shapes build upon one another, coexisting harmoniously while bringing life to the drawings.
Noyce is drawn to the grimy, tactile quality of pastels, which allow for some malleability of the medium and randomness that compliments the straightforward logic of the computer. To add to their unpredictability, the drawings are often rotated midway through their creation, effectively destroying any preconceived notions of their direction.
Many of the works from Where the Two Meet are based on the likenesses of our most canonized figures: celebrities. By abstracting the forms of public figures, a sense of personified familiarity can emerge while illuminating many of the underlying patterns in the natural world.
_____
Sean Noyce (b. 1979 in Salt Lake City, UT) lives and works in Los Angeles. His work has been included in numerous shows around the United States, including Scope Art Show (Art Basel Miami + Armory Show New York), (e)merge Art Fair, Texas Contemporary, San Diego Art Institute, and Brooklyn Museum Open Studios. Where the Two Meet will be his first solo exhibition in Los Angeles.
All images are subject to copyright. Gallery approval must be granted prior to reproduction.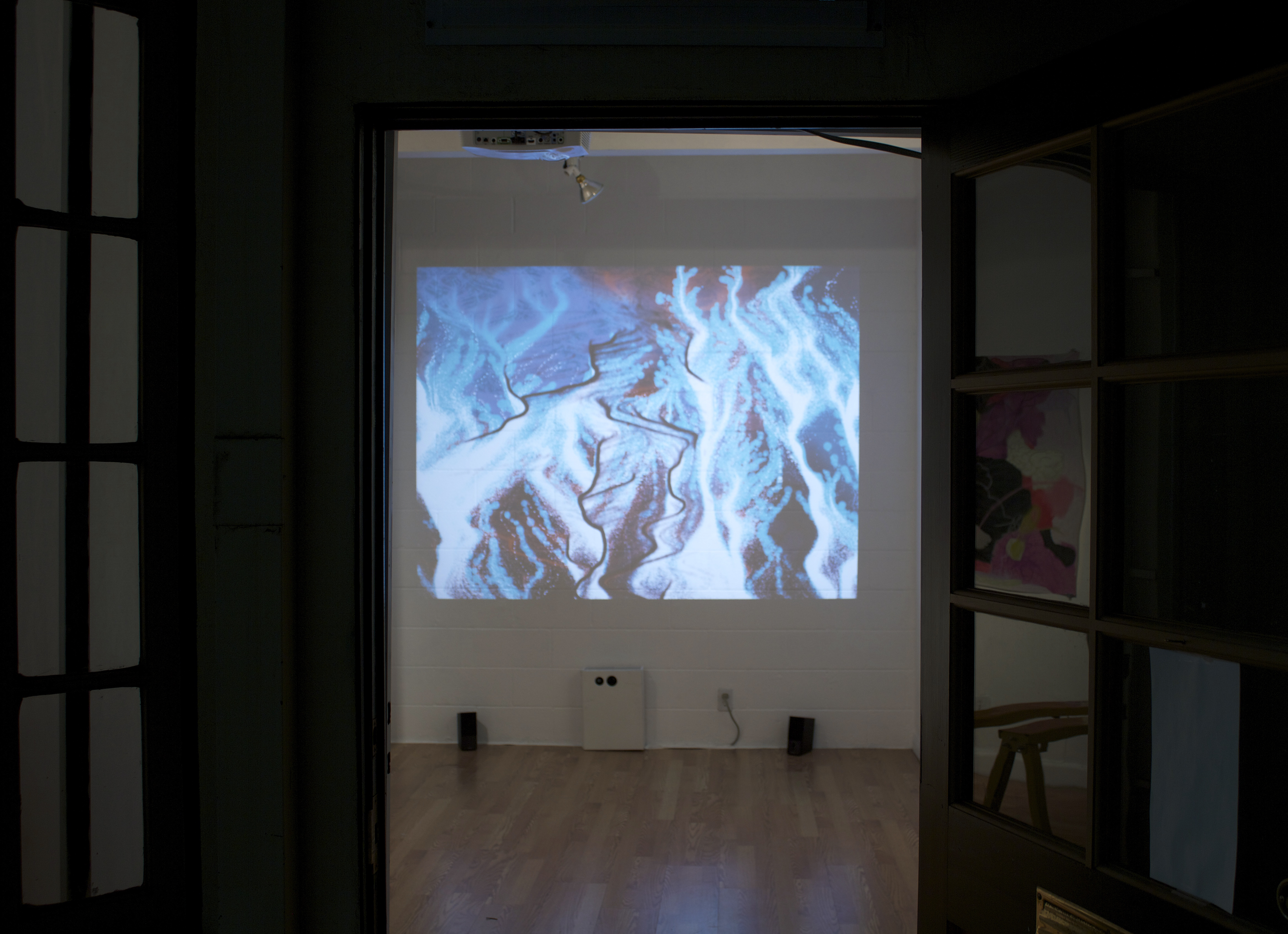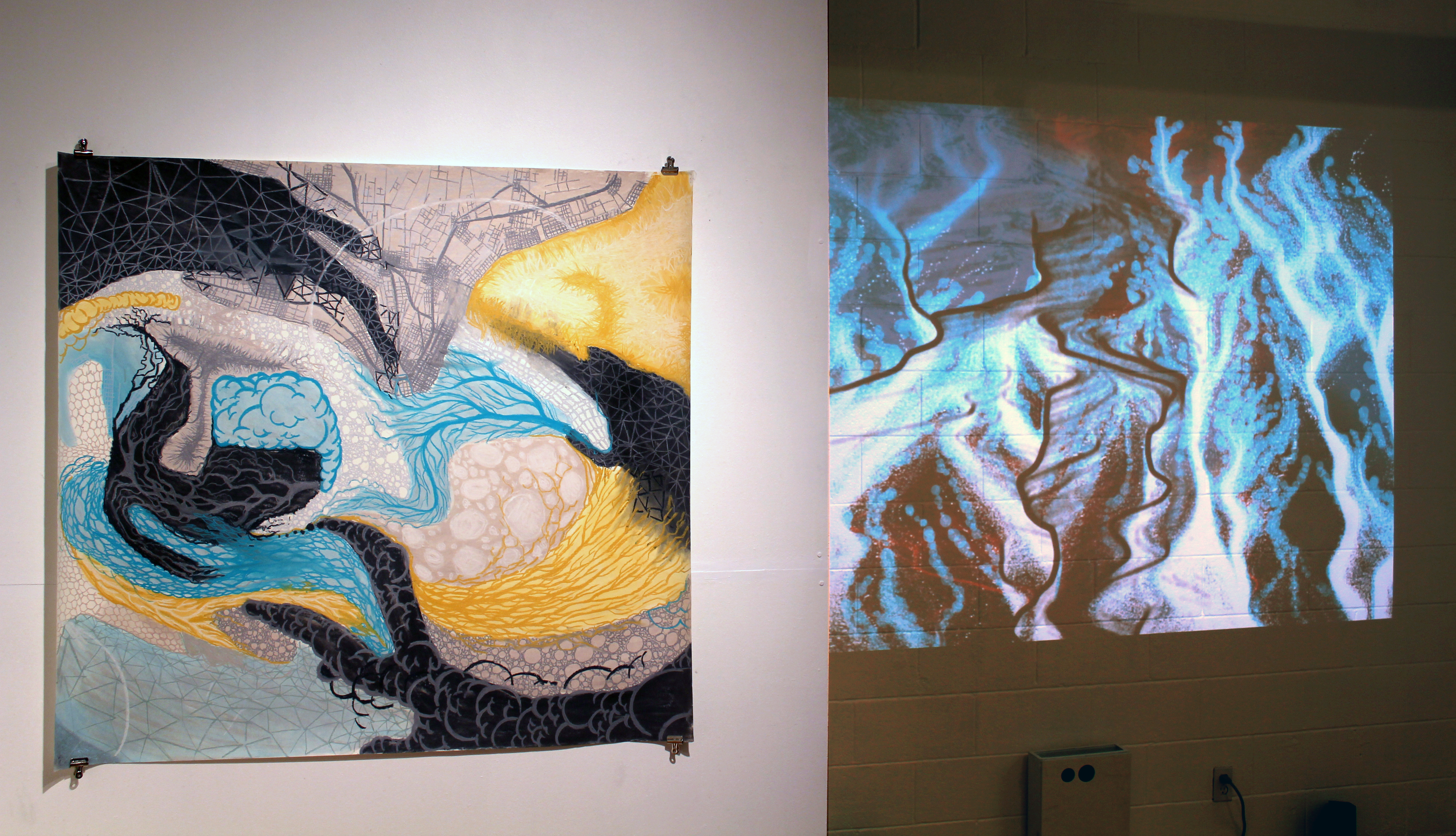 ---
Katya Usvitsky: Easy to Bare
August 8 through September 5, 2015
Opening Reception: Saturday, August 8, 2015, 6 – 9pm
Noysky Projects is pleased to present recent work by Katya Usvitsky as our inaugural exhibition.
Usvitsky's work is sturdy but soft, the pieces are molded and sewn to form cocoons, both similar and otherworldly. The art resembles natural forms: cells, atoms, eggs, bacteria, cancerous growths, and skin – anything having to with the body but also femininity. Sewing, often dismissed as a domestic practice, is celebrated in the work. Some pieces hide the stitches while others wear the scars proudly.
The work bypasses the surface to dig deep into the subconscious. While containing an inherent sense of comfort, the soft materials are also transformed into grotesque, overgrown shapes and holes that are reminiscent of body parts we often keep under wraps.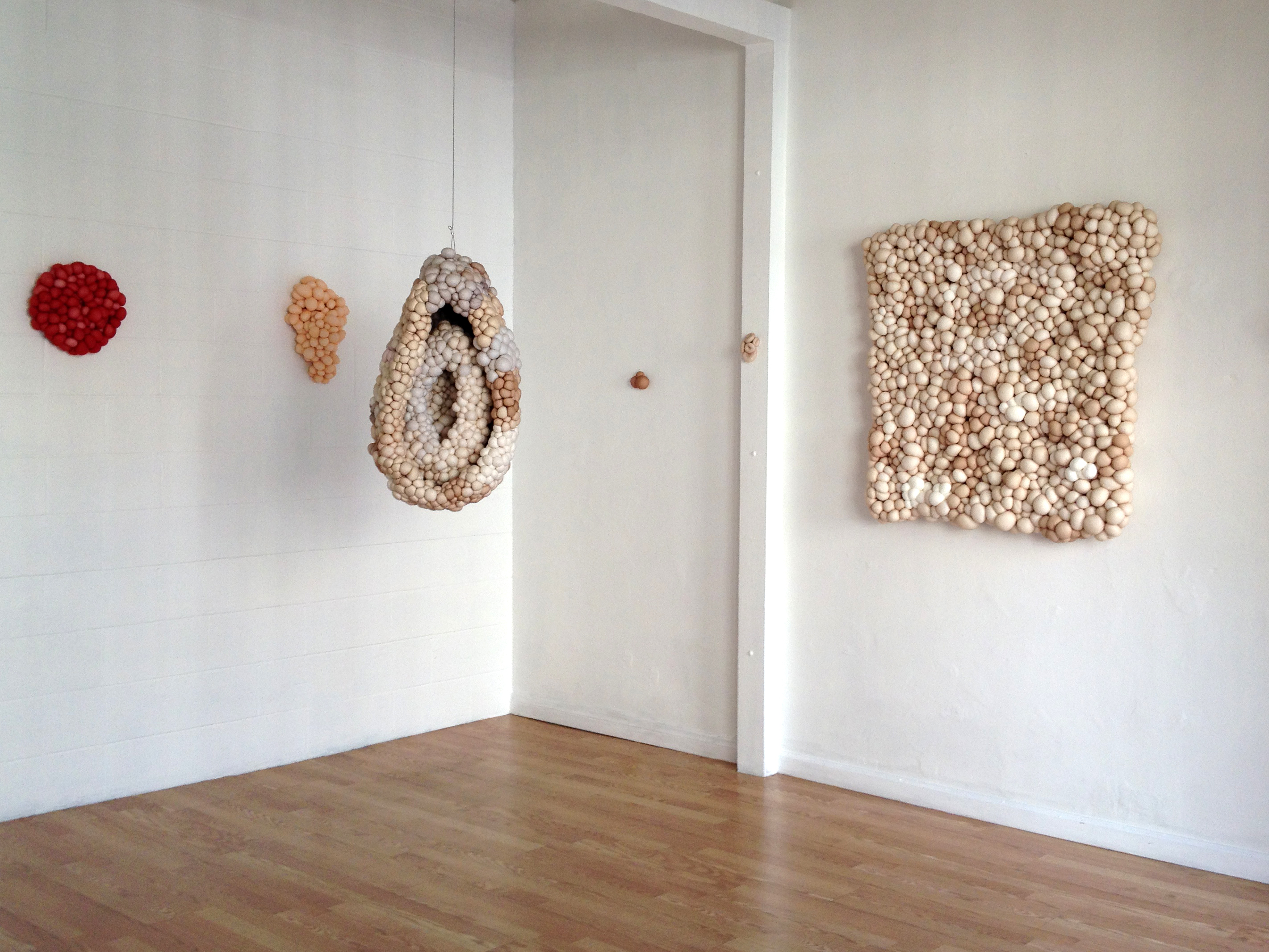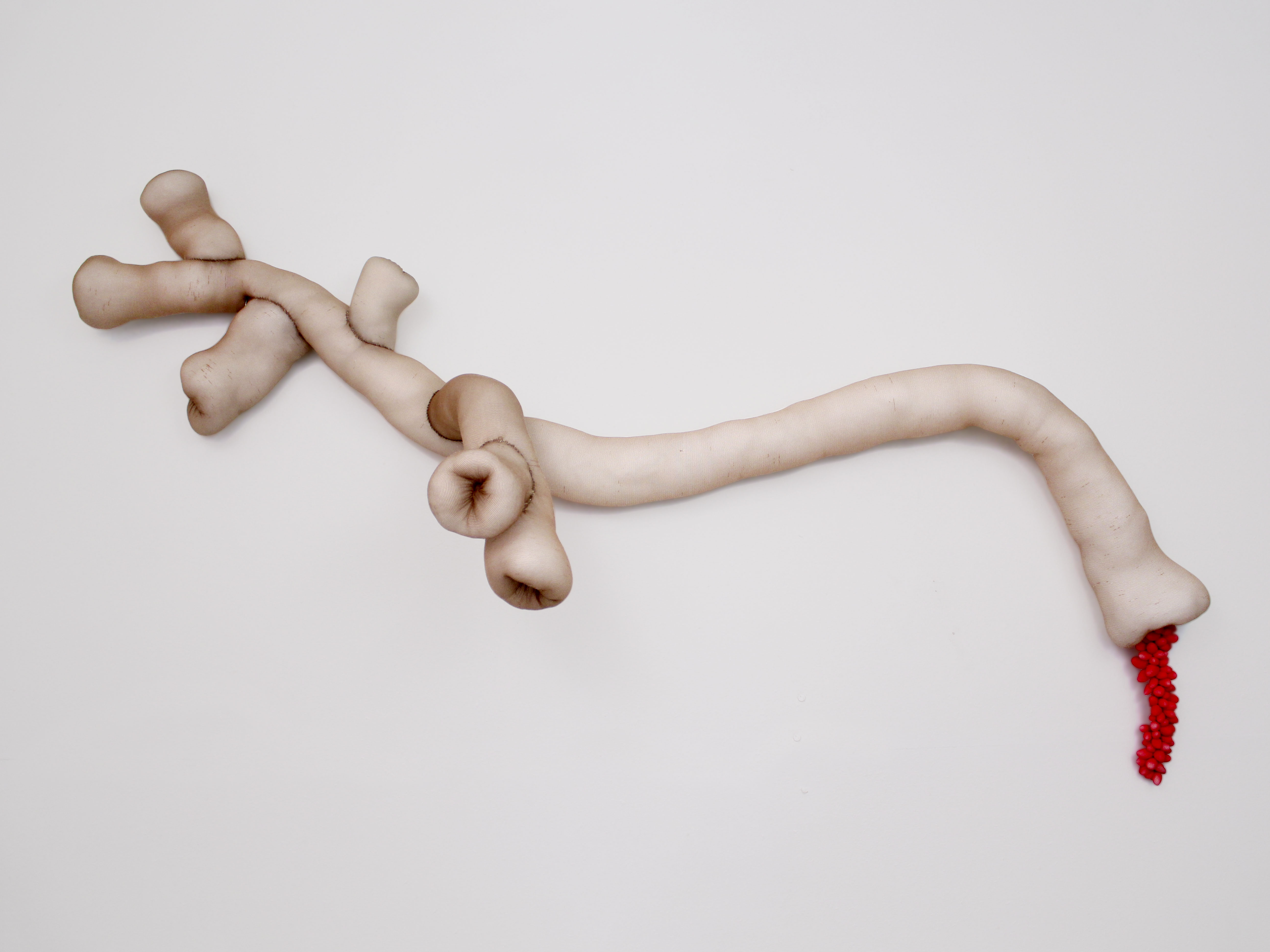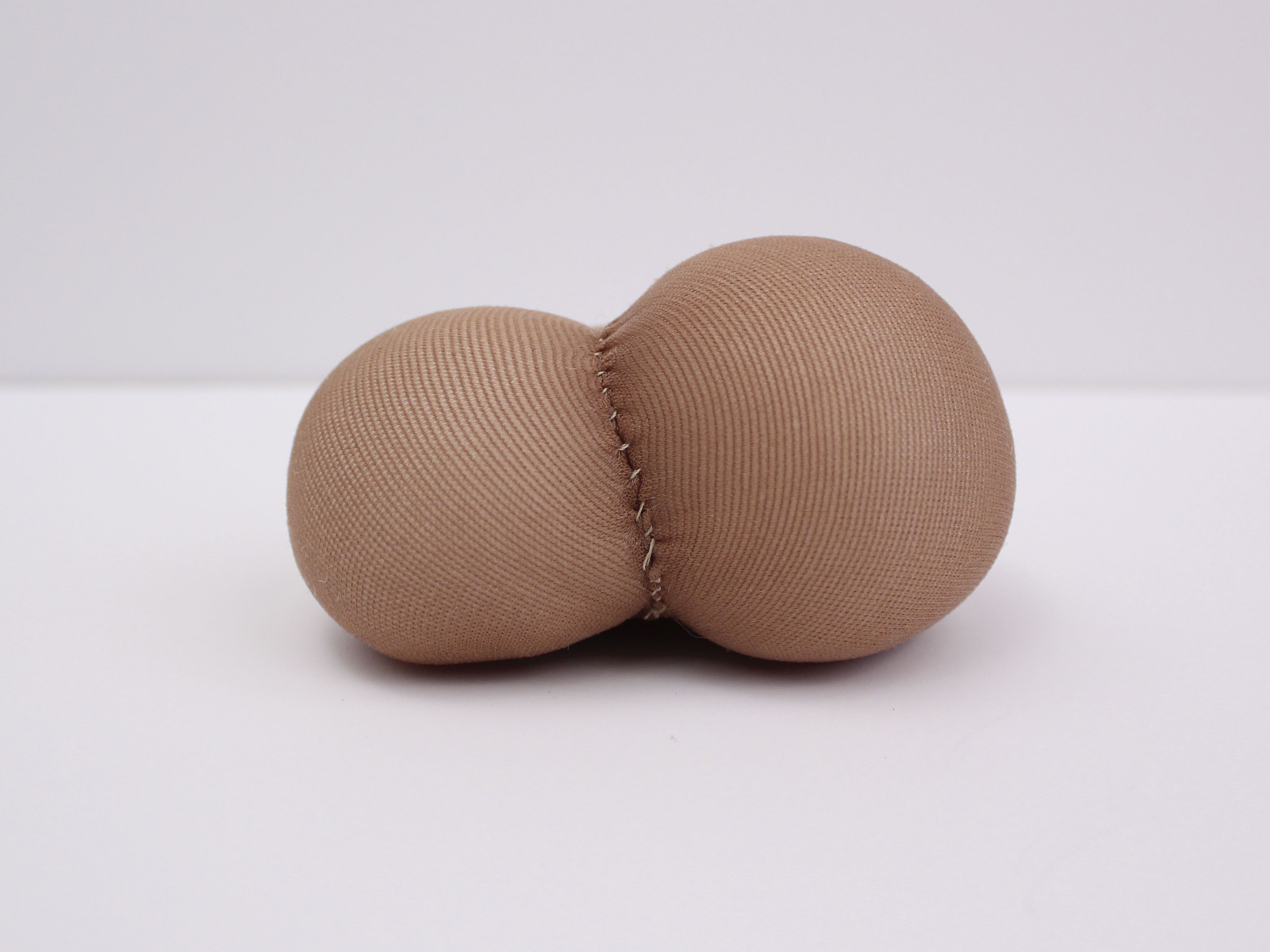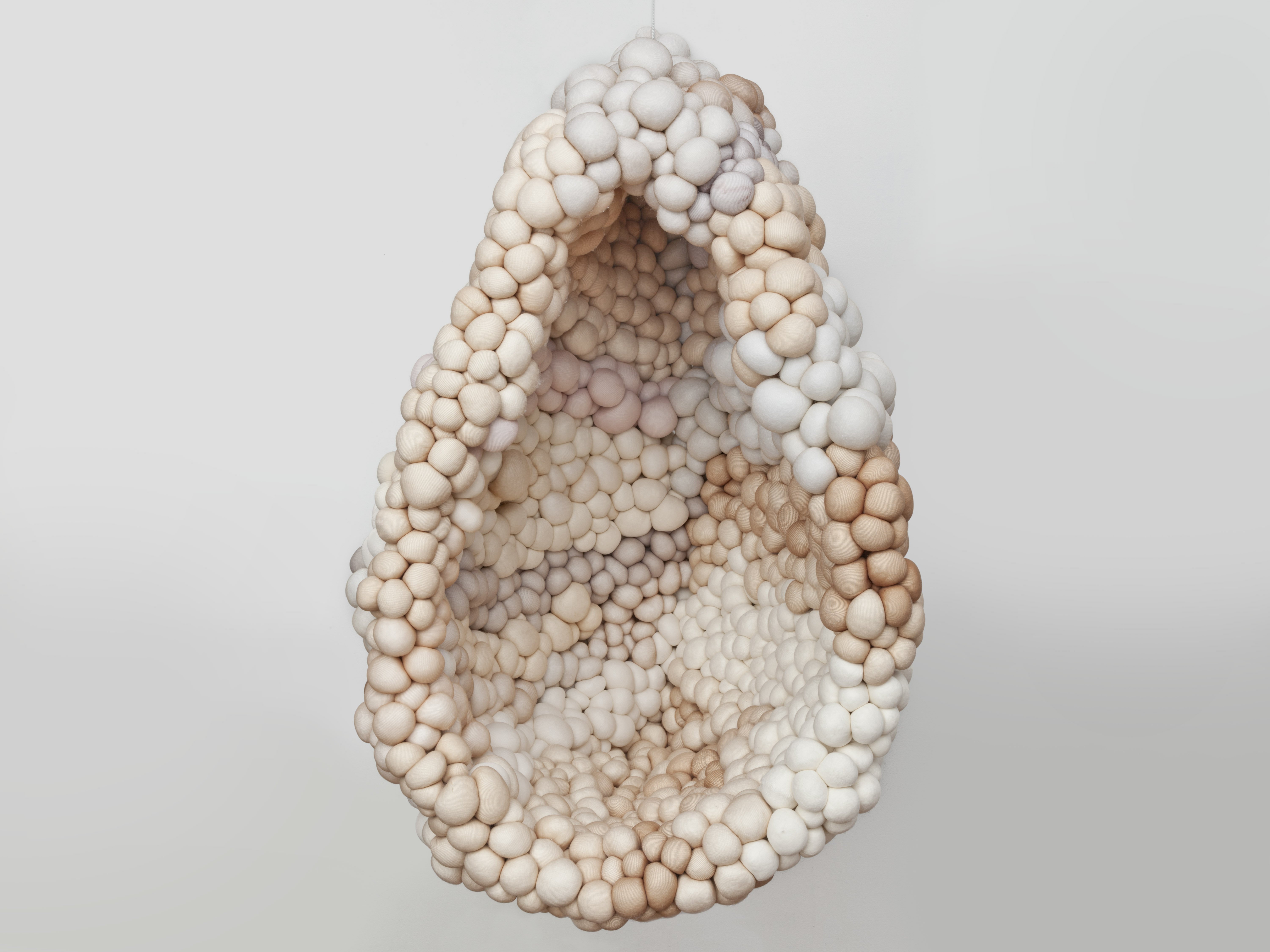 _____
Katya Usvitsky was born in 1981 in Minsk, Belarus. She immigrated to the US with her parents in 1992, around the time of the collapse of the USSR and her work remains deeply influenced by the crafts her mother and grandmother taught her in the first decade of her life. She has lived and worked abroad in Florence, Italy and Genera Switzerland before setting for a decade in New York City. She had exhibited in Seattle, New York, St. Paul, Washington DC and San Diego. "Easy to Bare" will be her first solo exhibition in Los Angeles.
All images are subject to copyright. Gallery approval must be granted prior to reproduction.