CONTINUANT
January 13–February 17, 2019
Opening Reception: Sunday, January 13, 1-5pm
Noysky Projects presents CONTINUANT, a group exhibition organized by independent curator Sacha Baumann, which explores retaining identity, even though the body's state and relations may change. Los Angeles-based artists Chelle Barbour, Sydney Mills, Jaklin Romine, and Camilla Taylor delve into mutability and adaptation. The sculpture, photography, installation, collage, and printmaking of the exhibition imbue subtle eroticism, trauma, deception, and resilience.
Working in glass, Camilla Taylor's silent figures grapple with the half truths and poorly remembered events that one uses to establish identity and connect with others. Chelle Barbour's Afro-surrealism photographic collages set forth irrepressible mutations and reconfigurations of black women that reveal strength, vulnerability, and liberation. Using the aesthetics of advertising, Sydney Mills' photographs her installations exploring ideas around bodily plasticity. Jaklin Romine's presentation features her own emotional and physical trauma in a larger-than life work that hovers within the realms of sculpture, photography, and installation.
With emotional resonance, the aesthetic objects in CONTINUANT investigate preserving identity, even while human forms gain, lose, and mutate physically.
The exhibition coincides with the launch of independent newspaper FULL BLEDE. In Issue Seven: The Continuant over thirty artists and writers also explore the theme of beings retaining essence while in transformation. The free broadsheet will be available (while supplies last) during the run of the exhibition at Noysky Projects.
Installation Images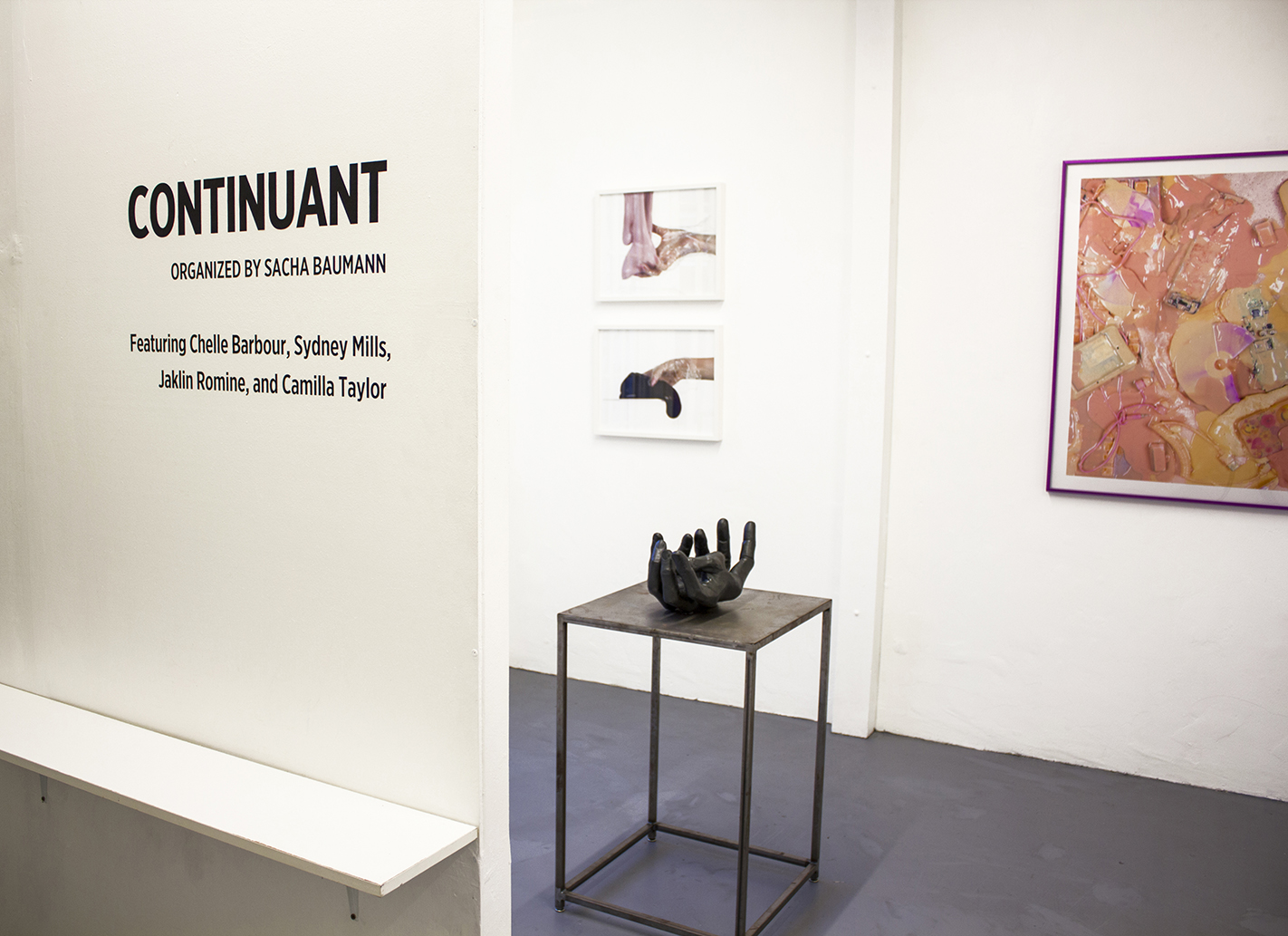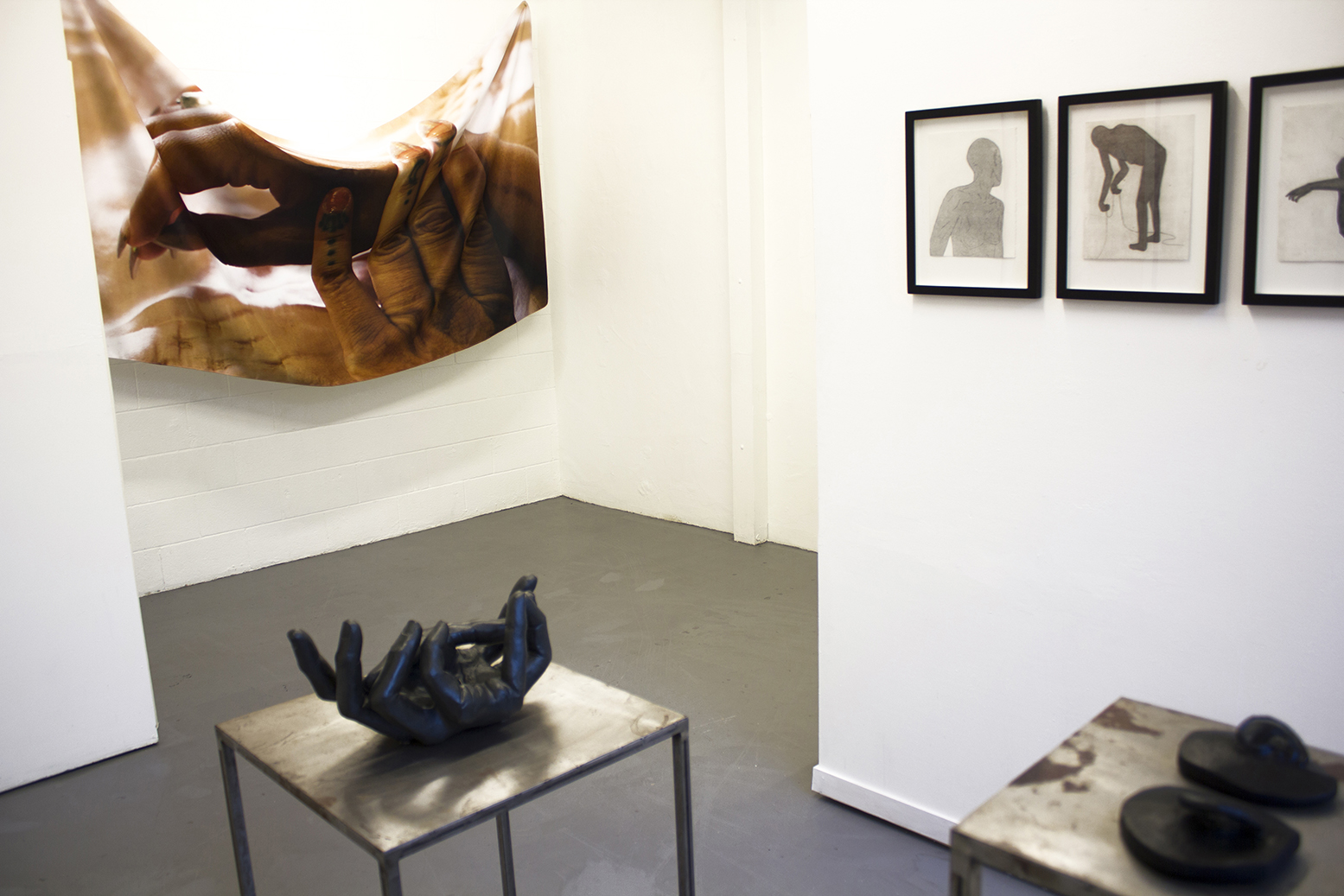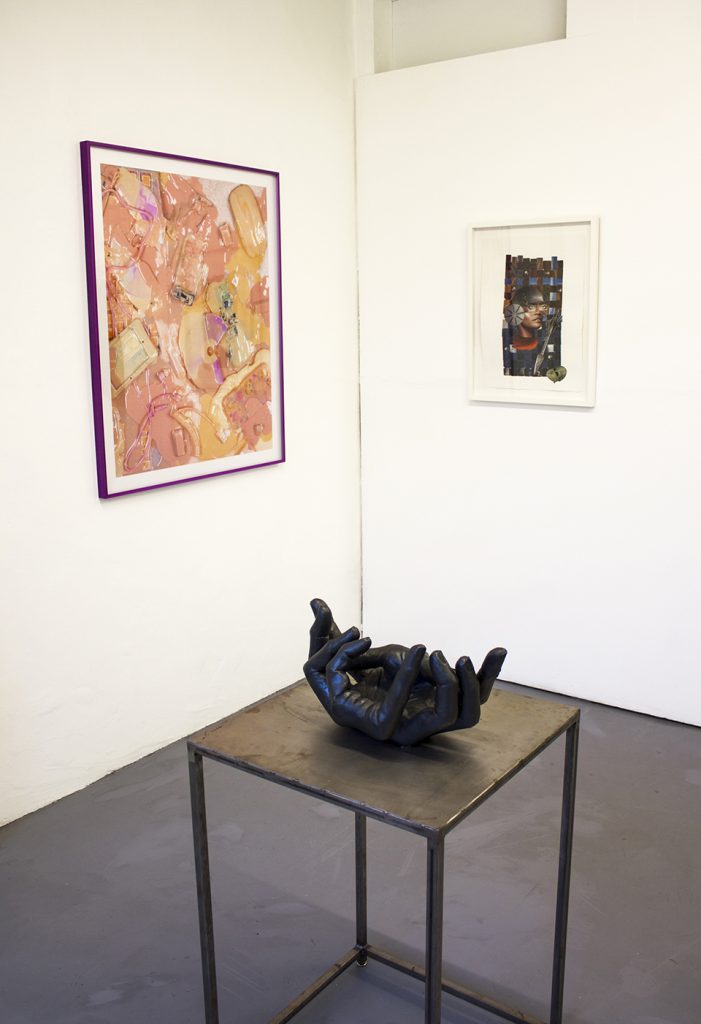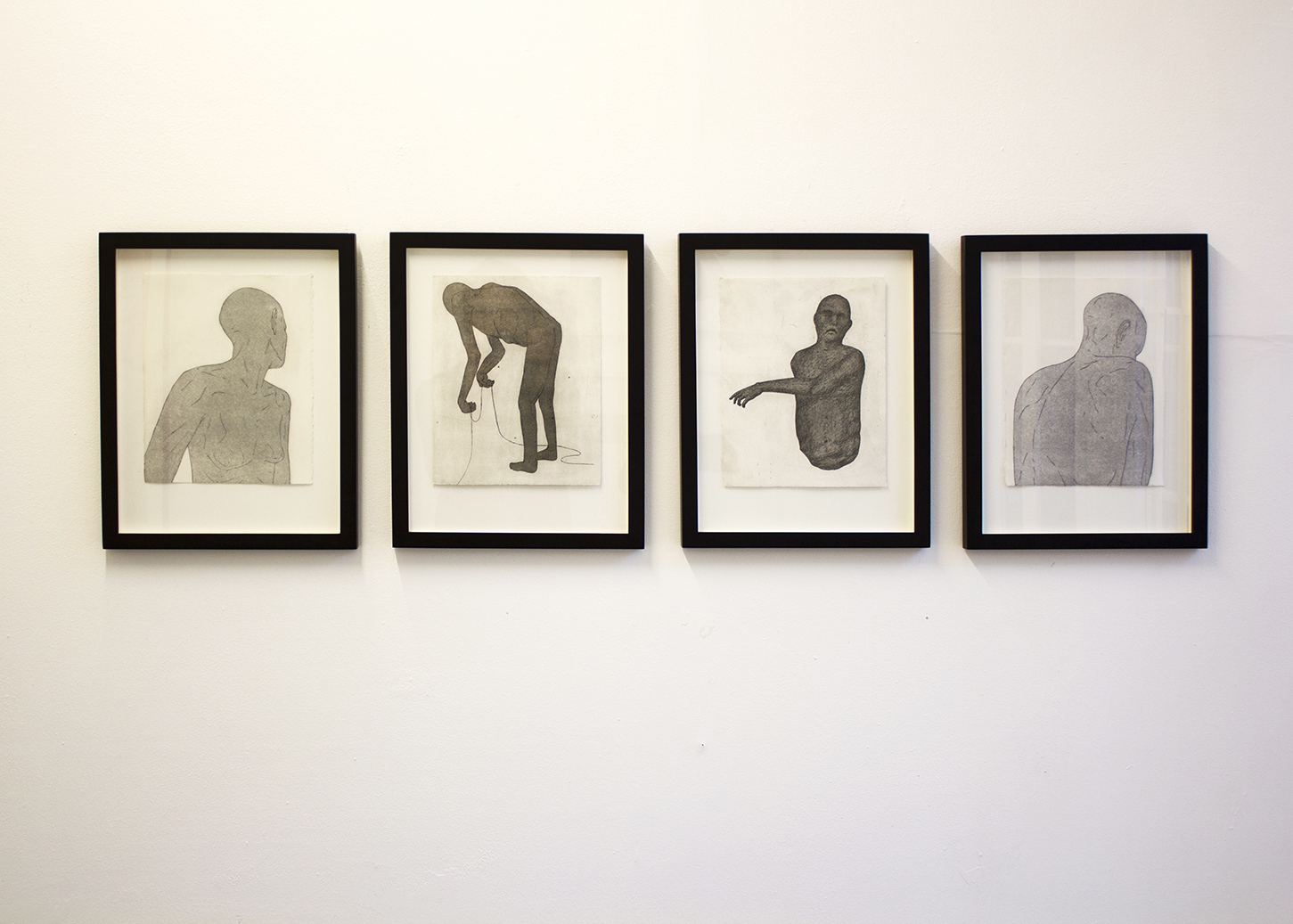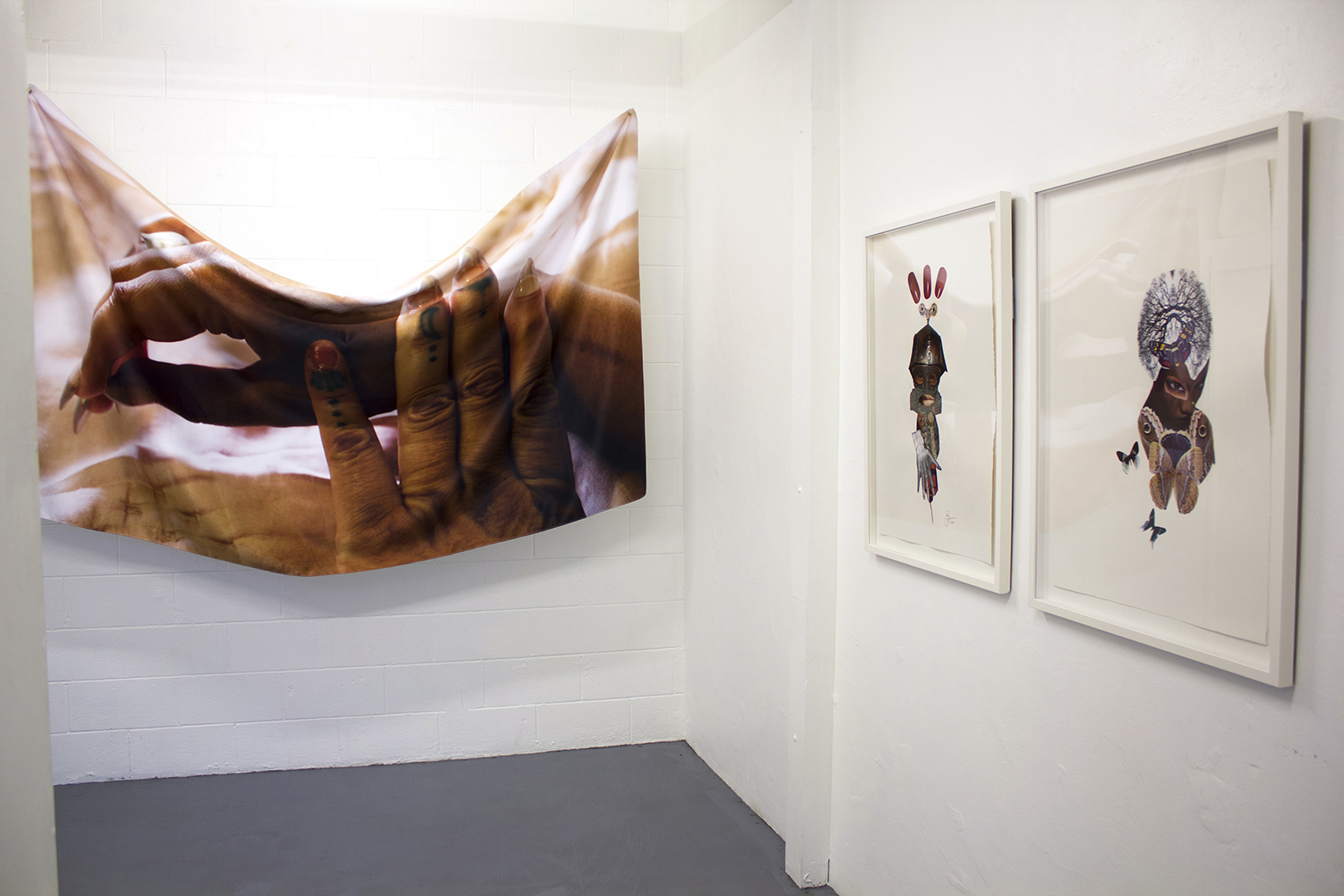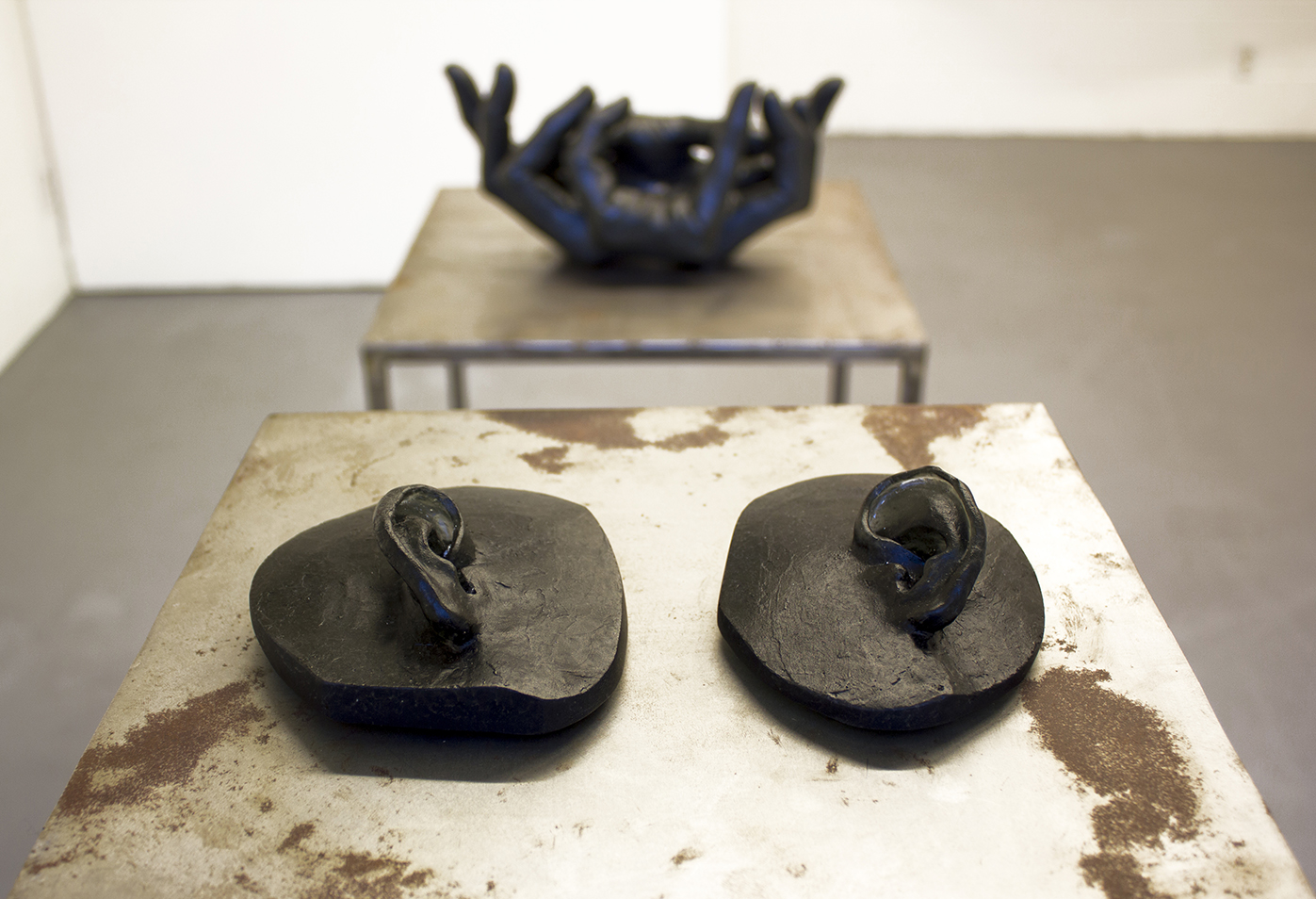 About Sacha Baumann
Sacha Baumann is an artist, independent curator, and arts professional living and working in Los Angeles. She is the publisher, curator, and designer of FULL BLEDE, a quarterly broadsheet featuring contemporary art and writing. Recent and upcoming curatorial projects in Los Angeles include Keystone Gallery, Charlie James Gallery, and LAVA Projects. She has been part of numerous group exhibitions in Los Angeles including at Monte Vista Projects and Keystone Gallery. Baumann received her MA in Art Business from Sotheby's Institute of Art, Claremont Graduate University in 2018 and BA in Visual Communication from San Francisco State University in 2008.
About the artists
Chelle Barbour received her MA in Art and Curatorial Practices in 2013 and BFA in Art History in 2007 from University of Southern California Roski School of Art and Design. Barbour's solo exhibition, You IS Pretty!, at Band of Vices (Los Angeles) was curated by Angela Bassett. Group exhibitions include Los Angeles Southwest College Art Gallery, Ave 50 Gallery (Los Angeles), and at Project Row Houses (Houston). Her photographs are in the permanent collection of the California African American Museum (Los Angeles) and J. Paul Getty Museum.
Sydney Mills received her MFA in Photography & Media from California Institute of the Arts in 2018, where she also received the Bartman Grant for Photography & Media and the Provost's Merit Scholarship. She received her her BA in Fine Art from the University of Southern California in 2010, where she also received Handtmann Prize for Photography and Friends Of Fine Arts Scholarship. Solo and two person exhibitions include: CONSUMED and PATHOLOGICAL at CalArts and in Los Angeles PARTS and PARTS, STATION at 3001 Gallery and Fantasy IRL at Helen Lindhurst Fine Art Gallery. Mills has been in numerous group exhibitions including at Institute of Contemporary Art Singapore, Semperdepot (Vienna, Austria), Busan Photo Fair (Busan, South Korea), and in Los Angeles at The Box, Keystone Gallery, and Monte Vista Projects.
Jaklin Romine is an MFA candidate in Photography & Media from California Institute of the Arts, where she also received the Diversity Student Project Grant and the Bartman Grant for Photography & Media. Romine received her BA in Studio Arts from the California State University of Los Angeles in 2013 and also was the recipient of their Luckman Project Exhibition Award. Solo exhibitions include I Am Here and Messages of… at CalArts and Lost In Art and Saturday 4:37AM at COMA Gallery (Los Angeles). Romine has been part of numerous group exhibitions including New Women Space (Brooklyn) and in Los Angeles at NAVEL, Los Angeles Municipal Art Gallery, Avenue 50 Studios, and Gallery 825 among others.
Camilla Taylor received her MFA with an emphasis in printmaking from California State University at Long Beach in 2011, where she also received the GESS Scholarship and Bookstore Supplement Scholarship. Taylor received her BFA in Fine art from the University of Utah, where she also received the Carmen Morton Christensen Scholarship. Select solo and two person exhibitions include Meager Form at Penny Contemporary (Hobart, Tasmania, Australia), argument, exhibiting at Marie Baldwin Gallery (Bel Air), and in Los Angeles Cipher at Prohibition Gallery and Waiting Shadows at Bermudez Projects. Taylor has been in numerous group exhibitions including at Roberts Projects, The Loft at Liz's, Walter Maciel Gallery, and LACE in Los Angeles, as well as nationally and internationally.
More Information
On view: January 13–February 17, 2019
Opening Reception: Sunday, January 13, 1-5pm
Exhibition hours: Thursday-Saturday, 12–6pm, and by appointment
Public transportation: Red Line to Hollywood/Highland. Walk 2 blocks east.
Parking: 2 hour validated parking at Hollywood & Highland Center: 1768 N. Highland Ave ($2); 1618 N. Las Palmas Ave ($10); 1520 N. McCadden Pl ($7); or street parking in vicinity ($2 per hour)