Sean Noyce: Where the Two Meet
October 10-31, 2015
Opening Reception: Saturday, October 10, 2015, 6 – 9pm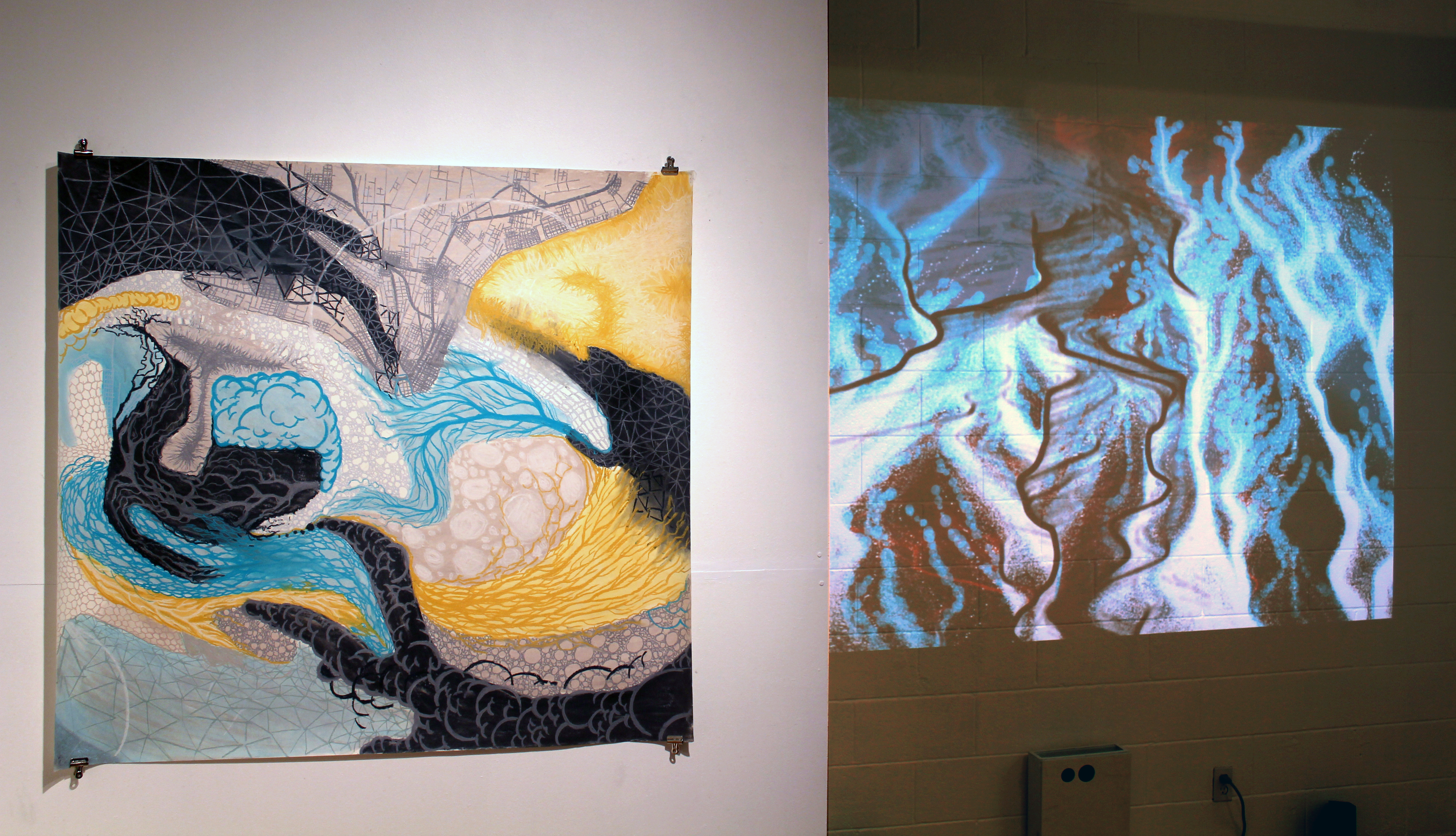 Noysky Projects is pleased to present Where the Two Meet, an exhibition of drawings and new media works by Sean Noyce that explores themes associated with organic growth. The large format pastel drawings are an extension of his recent digital paintings that draw parallels between geoscience and programming.
During the process of programming, Noyce writes abstract strings of code that bring life to the program. The same logic is applied to the pastel drawings, where he creates organic shapes that resemble veins, rivers and cells, as well as man-made ones that mimic streets, polygons and cables. Eventually the organic and man-made shapes build upon one another, coexisting harmoniously while bringing life to the drawings.
Noyce is drawn to the grimy, tactile quality of pastels, which allow for some malleability of the medium and randomness that compliments the straightforward logic of the computer. To add to their unpredictability, the drawings are often rotated midway through their creation, effectively destroying any preconceived notions of their direction.
Many of the works from Where the Two Meet are based on the likenesses of our most canonized figures: celebrities. By abstracting the forms of public figures, a sense of personified familiarity can emerge while illuminating many of the underlying patterns in the natural world.
_____
Sean Noyce (b. 1979 in Salt Lake City, UT) lives and works in Los Angeles. His work has been included in numerous shows around the United States, including Scope Art Show (Art Basel Miami + Armory Show New York), (e)merge Art Fair, Texas Contemporary, San Diego Art Institute, and Brooklyn Museum Open Studios. Where the Two Meet will be his first solo exhibition in Los Angeles.
All images are subject to copyright. Gallery approval must be granted prior to reproduction.