Knock on Wood at Plummer Park Long Hall: Exploring the power of objects and superstitions
On view: Oct. 5-20, 2019
Opening Reception: Saturday, Oct. 5, 4-8 pm
Plummer Park Long Hall: 7377 Santa Monica Blvd., West Hollywood, CA 90046

Artist talk: Sunday, Oct. 20, 2-3 pm
Curated by Sean Noyce and Katya Usvitsky
Featuring Ilona Berger + Andrew Wingler, Sydney Croskery, Rachel Kaster, Sean Noyce + Katya Usvitsky, Elizabeth Preger, and Lena Wolek
In partnership with the City of West Hollywood, Sean Noyce and Katya Usvitsky present Knock on Wood, an interdisciplinary show that explores the objects and symbols that influence our behavior in a visceral way. Noyce and Usvitsky were awarded an Individual Artist Grant by the City of West Hollywood for their installation of the same name.
Superstitions have been a part of human nature since the dawn of civilization. Inspiring reactions that are both cultural and learned, most superstitions are usually so far removed from the original context, the association between object and behavior can seem arbitrary. For example, ancient Egyptians regarded walking under a ladder a desecration of the gods, as a leaning ladder against a wall forms a triangle — the symbol of divine trinity. Centuries later, the tradition was appropriated by Christians who regarded walking under a ladder a sign of death. It was said that a ladder leaned against the crucifix of Jesus Christ and to cross that threshold was an act of betrayal.
While Knock on Wood is relevant to most Americans, persons from the former Soviet Union will find a particular resonance with many of the works. Katya Usvitsky and Lena Wolek carry over many of the traditions from their Soviet upbringing, while Ilona Berger and Elizabeth Preger infuse their sensibilities as second-generation Russian-Americans, responding to the stories from the old country. Others touch on superstitions that remain more personal, like Sydney Croskery's artifacts collected in a computer database that serve as personal hieroglyphs, or Rachel Kaster's behemoth charm that references memories from a previous existence.
Superstitious objects can give the disciple an extra boost of confidence or exacerbate their worst obsessive tendencies. Because the rituals produced can quell our worst fears without confronting them directly, folk pedagogy has persisted alongside the rise of secularism. By redirecting blame upon fate, superstitions provide some semblance of control in a chaotic world.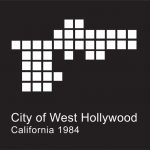 This exhibition is presented with the support of the City of West Hollywood.
---
About the Work
Ilona Berger + Andrew Wingler
Потихонечку Трогай, Go Easy is a multichannel video installation that pays homage to the ritual widely practiced in the former Soviet Union and its diaspora of sitting in silence for a few moments before traveling. This custom has origins in Slavic animist belief in the Domovoy, household spirits to be acknowledged and placated for a favorable journey and return. The title comes from a line in a 1960's Soviet pop song popularized by Maya Kristalinskaya that exhorts the cosmonauts to remember this tradition when they launch into space.
Growing up Berger often sat with her grandmother in an overstuffed living room, observing the Soviet figurines, Judaica, and discount store bric a brac.
Berger's last grandmother recently passed away, and after helping to clean out her apartment, she was left with a motley assortment of sentimental items. Berger and Wingler filmed these objects spinning in darkness, satellite constellations beamed into old television sets.
Потихонечку Трогай, Go Easy invites viewers to sit and linger with each other and the household spirits, before continuing on their journey.
---
Sydney Croskery
Sydney Croskery makes process-oriented paintings that use complex layering and conflict to address the issues of contemporary life. The Array: [8-12] includes artifacts that serve as symbols and hieroglyphs in an ever-expanding narrative collected into a digital archive. Images range from plastic packaging, snapshots from Croskery's youth, fortune cookie prophecies, or buffering Instagram images that fall, blur, load, and hover. Using data organization and search functions that are programmed into the archive, Croskery creates content from a digital source to then make analog paintings that are in dialog with the history of the discipline.
Collecting and contributing to Croskery's digital archive is seen as a coping mechanism for our overstimulated, tech-ridden life that simultaneously serves as a device for furthering this complication. These artifacts emulate the onslaught of images, ideas, and contradictions that comprise contemporary society and the thoughts in the artist's brain.
---
Rachel Kaster
Anamnesis is an installation of suspended pendants, image transparencies, small photographs or snapshots, and heirlooms in a kind of charm bracelet-fetish necklace cum chandelier—a web of memory and projection—that will fill an entire bay gallery. But amongst these fragile objects, the viewer will see suspended hard drives, thumb drives and defragmented images—evidencing our changing and ever more unstable and impermanent connections to these memories. The room shimmers with light and shadow with the flickering images of the transparencies moving across the walls. "Oh, The stories they could tell," Kaster once said of her doll 'charm bracelets'. Here, Kaster projects a contained universe of stories and fragments of stories that shift in the tremulous shadows, sharpening one moment in crystalline projections and blurring into the stuff of recast or faded memories.
---
Sean Noyce + Katya Usvitsky
Using found objects, computer-generated video, digital audio, and a 3D camera, Knock on Wood illuminates centuries-old dogma that are integral to the Russian identity — many of which were commonplace in Usvitsky's household in Soviet-era Belarus. The charged objects include a spilled salt shaker, a broken plate, a utility knife, a safety pin, and a loaf of Russian bread that has been torn apart. As the viewer places their hands under each object to activate it with their energy, the projected visual changes to reflect the positive or negative power of that object.
Knock on Wood reveals the universal appeal of superstitions — even in seemingly secular societies like communist-era Soviet Union, which aggressively curbed the practice of most religious activities. The installation conveys the persistence of folk beliefs that transcend religion and politics, attempting to control individual fate through the use of magic, intention, and free will.
---
Elizabeth Preger
The Bathhouse at Midnight is an installation that pays homage to a traditional Russian banya. The site was historically assigned a multiplicity of roles, including a place to clean oneself, a space for women to give birth, a stage for magical rituals and late night encounters with the spirit world, and a space for intergenerational learning and healing through touch. In The Bathhouse at Midnight, the banya becomes a container that references this history while simultaneously creating space for moments of intimacy between the artist and participants.
Festooned with the implements of a traditional banya, like aromatic cedar walls covered in hooks and shelves, veniks ("brooms" made of birch branches), and bar of soap impregnated with hair, The Bathhouse at Midnight presents a tactile iteration of a setting familiar to most Russians. Throughout the exhibition, Preger will take "spa" appointments with visitors, walking them through a series of banya rituals, including a coffee scrub and a massage with a traditional venik. Following these physical practices, the artist and the participant are encouraged to connect through conversation, touch and care while considering the historical, political, and personal context of this experience.
---
Lena Wolek
Double Check is a ceramics-based installation that challenges our collective fear of the black cat as an omen of bad luck. Using over 120 ceramic cups with drawings of black cats arranged on the floor in a grid-like pattern, the viewer must navigate through this forest of felines to a large-scale ceramic cat deity, which beckons the viewer like a siren with its 18 golden eyes and slithering tails. Double Check subverts this ancient superstition by multiplying the charged object as an act of reversing the bad omen, while asserting the viewer to think twice about their actions.
Wolek derives much of her work from the folk customs, shamanistic practices, and spirit animism beliefs that were common in the small town in Siberia where she grew up. Her work straddles the line between spirit and body, using sarcasm and irony, ruminating on the folklore of the past, while acknowledging the global culture in which we all participate.
---