Usvitsky in Major Museum Exhibition on Fiber Art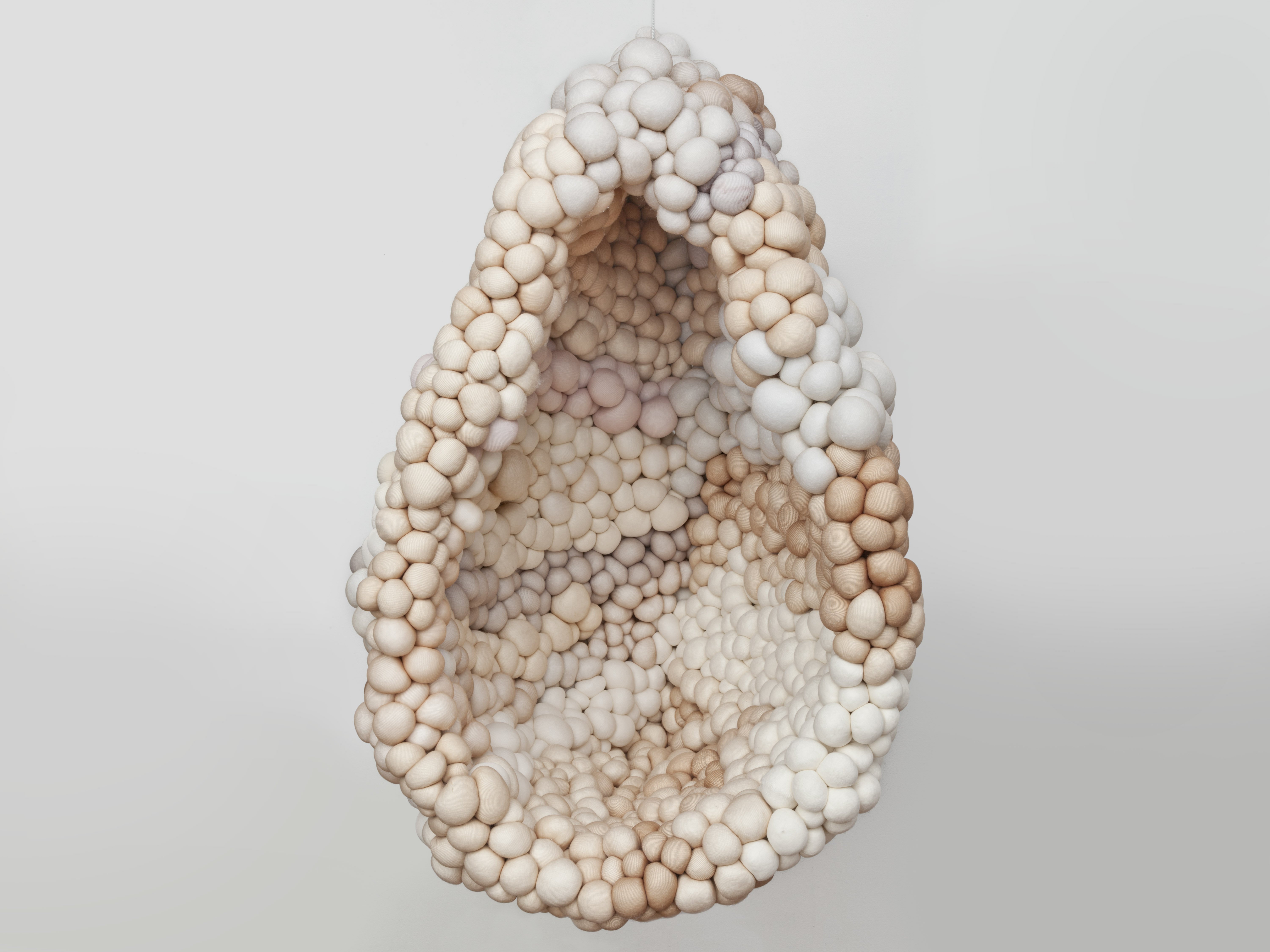 Noysky Projects is pleased to announce the exhibition of Katya Usvitsky's sculptures in "Women's Work"—an international exhibition that calls for a reexamination of traditional gender stereotypes, curated by San Diego Art Institute's Executive Director Ginger Shulick Porcella. The show includes powerful images evoking and informing psychological experiences of both the artists and viewers. The artists included in this program employ a variety of techniques regarded as traditional and domestic, such as embroidery and crochet, using craft materials to address cultural and gender issues in a complex intersection of artistic practices, popular culture, and aesthetic splendor. The exhibition includes artists using unexpected materials—such as discarded clothing, pipe cleaners, and even human skin—to show the range of fiber materials incorporated into contemporary craft.
Porcella received a curatorial grant from NYC-based ISE Cultural Foundation to produce this exhibition, which includes many artists living on the San Diego/Tijuana border. Projects in the exhibition include Katia Sepulveda's work about the trans-feminist call for a destruction of the sex and gender binomial, while works such as Kris Grey's "Gender/Power" documents his transition from female to male. Denmark-based Rose Eken creates a series of embroidered images about Rock 'n Roll culture, such as records, drum kits, and set lists from bands like Metallica and Ozzy Osbourn, while NYC-based Jacob Rhodes invents his own subculture of skinheads in a detailed examination of codes of masculinity and punk rock culture.
Participating artists include: Blanka Amezkua, Laura Blanco, Caroline Wells Chandler, Sheena Rae Dowling, Robert Dupree, Rose Eken, Ashley Gibbons, James Gilbert, Kris Grey, Paddy Hartley, Don Porcella, Jacob Rhodes, Katia Sepulveda, Katya Usvitsky, Nathan Vincent, and David Willburn.
---
Women's Work: Masculinity and Gender in Contemporary Fiber Art

San Diego Art Institute
1439 El Prado
San Diego, CA, 92101
---